Discover more from Afrobeats Intelligence
Afrobeats Intelligence is a weekly newsletter on African music curated by multi-award winning journalist, Joey Akan. It is published every Monday.
Over 25,000 subscribers
Confessions Of Milli: M.I Abaga, Chocolate City, And When A Contract Goes Sour
When Milli signed to M.I Abaga's Loopy Music in 2014 and later to Chocolate City, he was promised fame and success on a platter. But a lack of label funding, and problems said no. Here is his story.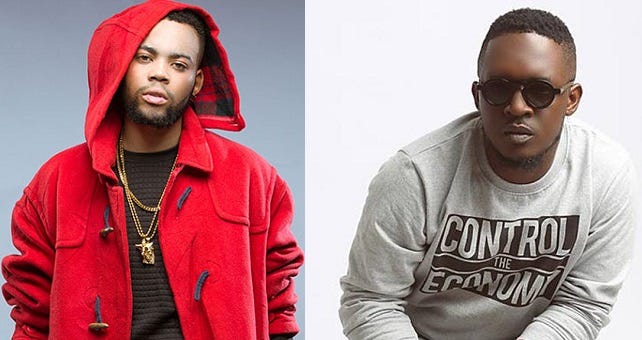 One busy night in June 2015, music industry professionals filed into Spice Route Restaurant, in Lagos, Nigeria. The night held the promise of entertainment from a conveyor belt of musicians.  The once-popular weekly concert, Industry Nite, was a safe space for local industry players. Established artists come to be celebrated by their peers, and a few emerging talents showcased their talents for label consideration.
On this particular night, a young rapper named Milli takes the stage, and from the first beat, he is different. Handsome, fair, with a shaggy beard all while sporting baggy streetwear.  He is clearly a hip-hop artist. As DJ Spinall drops his record, the entire room stills. Milli delivers a performance of an unreleased record titled 'Work' that exceeds expectations. 
The room remains spellbound. Time stops as music industry executives, presspeople and creatives watch the stage in awe. A rare feat for unknown talent. When the audience catches its breath, people start frantically asking one another: "Who is that?" Milli performs with child-like abandon. He has presence, his vocals are clear yet tinged by a western accent, and his lines are packed with wit and dynamism. Though his dancing is uncoordinated, every movement is backed by high energy motions, and his irreverent attitude elevated the space. By the time the last note rings through the air, everyone seems to agree on one thing: Milli had 'it.' He had to be the real deal. 
Milli came complete. He had the looks, the charisma, the musicality, and was hungry to perform. Chocolate City Music signed him in 2015 via a contract transferred from former CEO, M.I Abaga's, personal record label, Loopy Music. A&Rs crowned him the next big thing from Chocolate City. Fellow artists shouted him out as the future. He grew a mini-cult following, and even though he lacked an official single at the time, media houses granted him interview slots. 
This was the time his label CEO, and rapper M.I Abaga, was eager to transition smoothly from the mic to the boardroom. Milli was one of the aces in his deck along with Dice Ailes and Koker. Mili, on his own, wanted to launch his career as a solo act and was putting in the time. Behind the scenes, he was credited, via the music industry rumour mill, as a co-creator of Abaga's 2014 "Chairman" album. And when it was time for the label's compilation project—"The Indestructible Choc Boi Nation" LP (TICBN) to be released in 2015—Milli came correct, lifting the project to new heights. 
But a solo career never happened for Milli at Chocolate City. After a lengthy delay of his personal projects, Milli and M.I Abaga would later suffer a nasty split in 2016. Milli's potential was left unrealized. Worse still, the exit was bitter and personal, with both parties sharing derogatory stories about the failed relationship. Milli blamed M.I Abaga for stifling his growth and refusing to let him release music due to negative man-management. In conversations, Abaga branded Milli "difficult" to work with, and ex-Chocolate City staff called him "problematic." Milli would later launch his personal record label, backed by investors. But after the release of an EP, he abruptly disappeared from the industry. Rumour had it that he suffered a string of tragedies in his family, and had to abandon music to focus on personal affairs.
Milli's exit remains a sore point of M.I Abaga's legacy. Music industry players still blame Abaga for failing to develop a potential goldmine. The hip-hop community considers the breakdown of that relationship a lost opportunity to deliver a promising rapper for the younger generation. Simply put, everyone thinks M.I Abaga was responsible for the demise of Milli's career.
It became a weak point in M.I's 2019 beef with his colleague and rival, Vector. As both parties clashed over egos and slung mud, Milli's name resurfaced. His story was weaponized by Vector as Abaga's Achilles heel. On Twitter, the conversation about M.I Abaga's 'failure' with Milli reignited. Milli would later come out to share that he bought out his contract from Chocolate City. At least, this is a claim that's consistent on both ends.
In the heat of the battle between Vector and Abaga, I was approached by sources sympathetic to Chocolate City. I was given access to label documents and emails that detailed Milli's incessant clash with staff at the record label. The documents and testimonies to back it up showed a history of infractions and complaints by his colleagues.
Milli reached out to me via Twitter, asking to clear his name. We get on a call, and what ensued remains one of the most emotional conversations I have had in my time as a music journalist. We talk about his time with Chocolate City. What was the dynamic between him and M.I Abaga? Why did he fail at Chocolate City? What support did he receive from the label? How did M.I Abaga treat him? What happens when you fail to hit the bull's eye in Nigeria's cold music scene?
How have you been? You disappeared. 
I had to. I had to just take care of the family business and take over my family business.
How are you these days?
I've just been chilling. I'm not actually in the country at the moment. I'm working on some shit lowkey basically. But I just want everything to be like finally done before I make announcements and all that. 
I just want you to tell me what happened. Just tell me everything that happened from your end. How you got in, how you were treated and how you left. That's it.
To be honest with you, we'd start from maybe 2014. I think I met M.I in 2013, before the end of the year. So in 2014, from the beginning—I'm talking about the first day of 2014—we started getting very close. We were working on music and I think around that time they were working on the album, his album, the Chairman album. So I think for a very very long time the album wasn't done, it's like it just wasn't ready for some reason. And when I came in, I think I was about 18 or 19 years old, I started helping out with the album. 
What album was this?
The Chairman album. It was taking a while and then I hit up my producer, some guy who worked with me in Surulere, named Reinhard. I was like bruh, I really want us to finish it because they've been on it for a very long time, but I  know we can do this because we're hungry like that. So I talked to M.I.
But what were you contributing to it, before Reinhard joined in? 
Reinhard didn't come too long after I came in. It was when he came that we started doing stuff. 
Okay. So you talked to M.I?
Yeah, I spoke to him and Reinhard came over. Then we started working on the album. We would do like night sessions at the Chocolate City studios. We would make music, come up with hooks, come up with verses. Just come up with music basically. It was with producer L37. Just me, Don L37, Reinhard and a couple more people. So we were making music. Before you knew it, I was writing stuff, I was in back-up vocals, I was coming up with materials. You know, music for the album basically. And before you knew it, we were done. We were done before June-July of 2014.  Just in like a couple of months that I got in, we were done with the album. I and M.I had conversations about working together after the project, that I'm going to drop music. But I don't know, for some reason, after the album was done, there was this switch. And I can't really explain it, but it was like "I've gotten what I want...that's it."
Did you guys sign at that point?
No, I wasn't signed yet.
So the switch happened...?
Yeah, I think everybody started leaving. Even after the album. Everybody started going separate ways, everybody was just going to do their own thing. I think around that time, I was with Loopy not Chocolate City. It was never really a Chocolate City deal. As a matter of fact, I was never really signed to Chocolate City. The contract I had was Loopy Music. It was never Chocolate City. And it's crazy because we were doing fine as Loopy. Like, we were on the come up. We were doing good. But as soon as that whole Chocolate City marriage happened, that's when everything just went another way entirely. 
Did you think the marriage was supposed to happen?  Did you know it would affect you in any way?
Let's just say for me it was like a good look. It was dope because it's Chocolate City, you know, one of the biggest record labels. I think we were all excited about that. But I don't really think anybody knew what it would come with, what it would mean. Because it meant that you'd have to push, I think 15 artists or that many artists under one record label, and there was no budget. Because I think at that time, they said they had a budget of about five million or something like that.
Five million, in Dollars or Naira?
Yeah, Naira.
Oh no.
You know it's crazy. I think around 2014, I was hoping to release music. But the whole year, I never got the chance. So what I did was, I started making free music. I would just record something, maybe download the beat, or I and Reinhard make a beat, or I and Ckay make a beat. I would just drop music, so I can keep up with the fanbase I had at that time. Because if I didn't do anything, I wouldn't be able to feed them or whatever. In Chocolate City, Lord knows I did more than like 20, or more than like 30 different shows for free. I was performing at everything. I was performing at the Industry Nite back to back. I was performing at different shows that I was never paid for because I felt like I needed to keep that fire alive so that they know 'okay, this guy is here and soon he's going to pop off.' Throughout my stay in Chocolate City, I never really made anything. I was performing for free. And maybe I wasn't worth giving money or maybe I wasn't worth getting paid for anything basic. I had to be patient throughout 2014 to drop music. But for some reason, I couldn't drop music. And I think around that time I was very afraid. Because, one thing you need to know: Loose Kaynon at that time, we were trying to drop this EP, I can't remember the name of that EP.
Gemini EP?
Yeah, Gemini I think. Everyone was like 'when is this guy going to drop? When is this guy going to drop?' So I started to fear because, for years, this guy has been trying to drop his one project. And I'm here, trying to drop this project and I cannot drop it. So in my mind, I was scared of becoming a Loose Kaynon with a project.  I don't know if that makes sense. I was afraid because I didn't want that. I had already been working on my "Childish EP" since 2014, so I was pretty much ready. But I was afraid because of the delays and setbacks so I started to worry and started to panic.
What did this delay do to you? How did it affect your mental make up? Did it have an effect?
I'm not going to lie, it did. Because if everybody wants to talk about one side of the story, you know, at the end of the day, I'm not perfect. I'm not even going to lie. I did do some dumb shit. Because at the end of the day, I was young. You know, I couldn't justify why I did some of the things I did. It was just being young, nobody to really guide me. And then being frustrated and nobody to look at me and say, 'bro, just be patient, we got you, take it easy'. 
I wasn't really getting any words of encouragement, so it started to show in my attitude. Like, I would get angry very easily. It got so crazy I almost beat up an A&R at the office. Because I was getting mad and people didn't understand me. Because of the music I got kicked out of my pops house, I used to literally sleep in the studio. At one time, there's this lady Toda, I used to go to Toda's house. I'd sleep on the floor, she'd be on the bed because literally I had no place to live. I was fucked up mentally bro. So I would get so angry.  Imagine, I got to go to a show and everybody is looking at me like, 'he's popping, he's in  a good place, he's getting money.' And in reality, I don't have nothing. I don't even have a place to sleep. I don't even know where I'm going to sleep that night after the show. I was fucked up like that. I was angry and for some reason people never understood where I was coming from or never understood why I was that way. 
People call it impatience, but come on, what do I have to do to prove that I deserve a shot? What do I have to do? I've been making music for the company, working on other artist's projects. I wrote verses, I wrote hooks, I helped co-produce on albums and these are albums that made money for the company. And me, I don't have a dime. If they want to show you a sheet to say 'Milli got so so amount,' it's not possible. Nobody would tell you Milli made this money. No, nobody is going to tell you that because I didn't get nothing. If I needed to do something, I needed to borrow money from the label. If I didn't have a phone, I had to borrow money from the label. If my phone got broken today and I needed to buy another one, I needed to ask for a loan from the label. I have emails saying: People, I broke my phone, I'd need to buy a new phone.' It's not like I had an allowance. 
Even one time, Victoria Kimani was mad. Because she was like; why is this guy here? Because at that time I didn't have a place to live. So she's like, 'this guy, he doesn't have an allowance, he doesn't have anything. Why isn't he getting something at least?' It was crazy but I'm not going to make excuses for why I did some bullshit out there.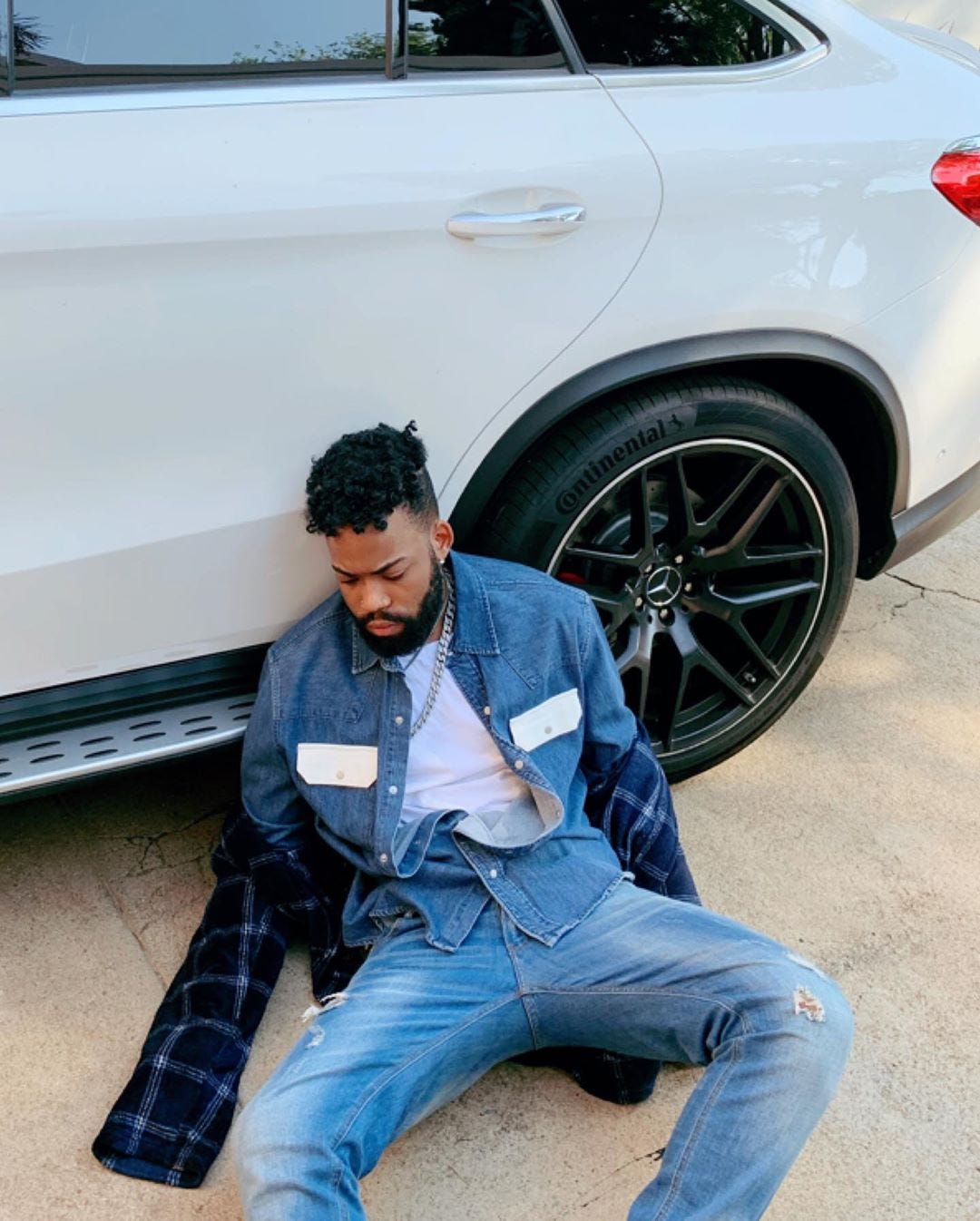 Tell me about an incident you're not very proud of.
I would say that the whole incident with the A&R. I'm not very happy with that because I feel like I don't know. I wasn't guided, there was nobody I was really communicating with that was guiding me. Me and M.I, we were close. But then M.I stopped being close to me. I don't know, maybe it's because he became the CEO or so. He was really the person that I was talking to. So that kind of also got to me a little. Because me and this guy we were close, we were like best friends, we're together. Then all of a sudden there's this change. There wasn't really anybody that I could talk to, and I was going through a lot. So I regret a lot that even happened in the first place. I regret the way my attitude was, the way I was always angry. But you need to understand. I was like, 18, 19. I was just left by myself.
And you had no support from home?
Yeah. I and my father were not cool because I decided to do this thing. He wasn't happy with that, and I accepted it as part of the sacrifice. It was crazy. Because of a rule that says you can't sleep in the studio, what I'd do is sneak into the studio after everybody left, then I'd sleep in the studio. And then I'd take a shower very early and act as if I came to the studio first. Mentally, I was already in a bad place, so that always made me angry.  I was frustrated. I do regret having that altercation with the A&R. At the end of the day, it was never their fault. They just worked for the company. It's not like they make executive decisions, they work for the company. Most of the things that happen there don't have anything to do with them. I do regret that a lot.
What's your relationship with M.I? Was it personal or business? How did you guys meet? 
I would say that in the beginning, M.I was my best friend. I was always at his house. As a matter of fact, at a point, I moved to the house. If I wasn't there, he'd text me and be like 'yo bro, I miss you.' We were that close. If there was any relationship I would cherish today I would say it was M.I's relationship. He was listening to me. The way he used to make music, I was like 'don't do it this way bro, do it this way.' And he was like 'nobody was really able to tell him that.' Everybody was like 'what you do is dope.' I was very confident, so I wasn't afraid to express myself at certain times. I'd be like 'I'm not feeling you, do it this way.' So he started listening to me, he started making his shit a little more new school, a little more fun for the kids. I was making sure I was giving advice and impacting. 
We were best friends. People in the company would be like 'you're so close to this kid, why do you love this kid so much?' It was even something some people would complain about.  Like 'why would you be so close to this guy? Or why would he even talk to you this way?' We were close as friends, before the Chairman album. After the album, we were that fucking close. 
But I guess in 2015, it was when they gave me this Loopy Music contract to sign. They said I needed to officially sign. In the beginning, I don't think they were really interested in signing me. I'm not sure though, but I guess M.I really loved me a lot. And I remember I told him one time, 'I don't really want money from you. All I want for you is to make me big, make me famous.' That was all I ever asked from him. So they gave me the contract, it took a while for me to sign it, so I don't know, he started acting some type of way around that period. I don't know why. Maybe because I didn't sign early or whatever. But there was nothing in the contract. Like benefits, or 'we'd give you this money upfront or we'd take care of this.' There was nothing. The contract was just music. It wasn't anything outside music. So when I signed, the relationship kind of changed. Then he became CEO. 
I guess maybe you can't have a favourite artist if you're CEO of a label. So we were not really close anymore. And it started to affect me because we were not talking. He wasn't talking to me, he'd just see me and say 'hey Milli' and just walk by. We didn't have that relationship anymore. That big brother, little brother relationship was gone. It was a 'you work for the company now, so do what you need to do.' And for me, I felt a type of way about that. This was my best friend and all of a sudden we were not friends anymore. I mean, I work for the label, you're the CEO of the label. It got to me a little, not even going to lie about that. It got to me because I really missed that a lot. During the whole of 2015, we were working on different projects. We were not talking or seeing each other, we were not close anymore. Sometimes, we'd be in the same building and we'd see each other, we'd not talk. And then I had my shit I was going through at that point and we were not talking. I had family issues, I didn't have a place to stay. I was struggling, plus we were not talking. 
I started to get a type of way about that. And then I think the time before my EP to drop we did this listening. M.I called all the radio people from all radio stations. He called them over to his house to listen to my project. They listened to the project, they loved 'Unlooking' a lot. So they were like 'this is the one that we're going to push.' I think M.I made them a lot of promises. That 'don't worry, before the song comes out I'd do this for you, I'd do this for you, I'd do this for you.' But he didn't understand at that point, all those radio people were feeling some type of way about M.I. They were like M.I is not doing stuff for them so they felt some type of way about it. M.I is not the type of person who would go round and pay radio people. But he made those promises to these people, and I kind of realised that my EP which was supposed to come out in 2016, kept being pushed forward. And I have gone through two years. Two years, and I hadn't released a single. 
And I'm doing shows that nobody knows me, but the shows are big, they popping. Nobody knows who I am. I'm performing music nobody knows, but it feels like they know the music. People started to fall in love with the character more than the music. I kept getting frustrated. I'm like 'yo, why? What's going on? I want to release a song. I'm young, I'm eager, I'm hungry. I need to drop. My friends were dropping music, my colleagues were dropping music. Koker has a song out. Dice has a song out. I need to have music. I need to drop as well.' And this didn't happen, and the year kept going by. I did the Choc Boi Nation album, I dropped music there. I did music for other artists in the record label, but for some reason, I wasn't getting my own personal shot.  And I was hot, I was popping with all the singles. I felt that this is the time to let me do this thing. But I didn't get the opportunity. And we were not talking, we were not close at all. So it got to a point where I forcefully went to have a meeting with M.I and said 'look, I'm tired. I want to drop. Please let me drop. If you let me drop the EP, it's cool. But at least let me drop the single before this 2016 ends'. Normally in the record label, they didn't know what to do with me basically. They didn't know what to do with my sound. They had never heard anything like that, so everybody was confused about the direction to push me, which became a problem. It became a big problem. That's why my shit kept getting delayed. 
What did M.I say that day when you went to his office?
He was like 'okay.' You know when you don't want to do something. But then you're being patronising and you're like okay, we'd do it. And one thing about Chocolate City back then, I don't know about now. But back then, if you were not doing things the way they wanted you to do it, people would take their hands off your project. So he let me plan the release for 'Unlooking.' I was like 'dope, finally, they are going to let me release this music.' When the time to release the song came, there was no budget for me to promote the song. The worst part about it was that M.I had made so many promises to different OAPs, and when it was time to drop, he didn't do it. I went to some radio stations with some guy, Barzini. I think they gave him 40,000 as a promotional budget. But I don't know if it was a budget or it was a go buy pizza for the radio people. Imagine people that were expecting some big bucks from you when your music dropped. But they didn't get anything, and then you go give them pizza. It's like the highest level of disrespect. 
They just looked at me like 'what is this? This guy said he was going to do this and he didn't do it.' So now they're looking at me like I'm a joke. Like this nigga crazy. And I was buying pizza for everybody. I was buying Pizza. That was my promotional budget. It was pizza and cake. But I was like 'it's cool, these people know me, and off of them knowing me, they'd play my shit.' I didn't really care anymore. But what really got to me was when M.I said something about my song. He doesn't really like it, he doesn't fuck with my song. And the only reason people liked the song was that I spoke pidgin English. This is somebody that we were not talking, we were not really cool at that point. And this is somebody saying drop this song, and when I dropped the song and you kill all the inspiration. At that point, I started that whole unlooking, that whole dabbing. At that time the dab was hot. And I think Olamide made a record at that point where they were doing the same thing. I think he was supporting them, and it was supposed to be our thing. But unfortunately, it didn't become our thing anymore.
I dropped the song and it didn't do anything for me. At a point at the end, the relationship was weird man, everything was weird. I just said I need to leave because I wasn't happy. I wasn't in a good place. I had people who were willing to give me a word, were willing to offer me things that would be beneficial to me. But at this place, I wasn't getting what I wanted. I wasn't getting the love, I wasn't loved at that point in my life and I was a little crazy. And I regret that. But what could I have done? I was young. I didn't have nobody to talk to. 
You know there's things they were saying. About how I had been missing video shoots and some bullshit talk like that. I don't even know where that shit came from because the day they said they wanted to shoot a music video I wasn't even aware. It's just like somebody telling you, 'Bro, you're shooting a music video tomorrow'. I didn't plan a music video with you. We didn't discuss a music video, then all of a sudden you tell me there's a music video tomorrow. And I'm like 'I didn't know about this, and I wasn't ready for a video shoot,' and that was the same time I wanted to come talk to him and tell him I was leaving.  
The day of the video shoot, that was the day I was supposed to have a meeting with him. I was like, I can't do a video shoot if I want to have a meeting about getting out of this record label. It doesn't make sense. Why am I going to go shoot a music video when I'm about to leave the label? Me and my partner went to M's house, I think at night like 7-8pm. And I was in the car, she told me to wait. Which is also is one of the biggest mistakes ever, because I shouldn't have let that happen. One thing I'm going to say is that I made that mistake for real. I should have gone to him myself. I didn't go to him myself. My partner told me to wait in the car that she wants to go in first then I'd come after.  But for some reason, she didn't call me to come. And I was outside this man's house for hours, man. I was in the car for hours. You know she had the whole meeting without me even being there. 
He just came out of the house. She also came out because I think he was going out. And I saw him and I could already tell what was going through his mind. It's like 'we know each other, we're close but why is someone else telling me that you want to leave?' Why is somebody else that I don't know having that conversation with me? That's why I felt like, as a man, you'd feel some type of way about that. Anybody will feel some type of way about that. I was mad, but then I was also hoping he would maybe say 'I don't want you to leave.' Or have a conversation with me as a big brother and say 'I don't want you to go.' But it wasn't a conversation of 'I don't want you to go, you're my boy, let's figure this out.' It wasn't that. Even before that time, I think at the Headies award, I think we got on stage to receive an award for M.I. And I don't know if he told them to scrap the shit from tape, and he was going to redo it where he collects his award by himself. Because I think I got on stage to accept the award for him. And maybe this doesn't mean anything, but in my mind that was our little opportunity to shine. But it got cut off and he redid it to collect the award again. And we were not cool, we were not talking, we were not seeing eye to eye. 
So we didn't have the discussion of 'don't leave, please don't go.' He was like 'yeah, you can go.' I kind of felt some type of way because I thought I meant something. Because you wouldn't just let me go. I was hurt, I was like 'is he really going to tell me it's cool to leave like that? I told my partner that we're going to figure this out. Being here is not the best place for me. Because my initial intention was not to leave Chocolate City. It was never to leave. It was more like I've brought in a partner that had money that was willing to invest. So the plan was Chocolate City would promote me, but I have somebody who would be backing me up financially. It felt like money was the problem at that time, so I have somebody who is going to back me up. I have someone who is going to invest, this is the person. It was more like an introduction of 'this is my prime, this is what I want to do.' I have somebody who would help me shoot my videos, put money in to promote. That was the initial plan. I don't know how it got to 'I want to leave, I'm going to leave' and all that discussion. And that was it. We agreed to part ways and obviously because the contract wasn't over yet, I had to buy out the contract. 
Are you willing to reveal the figure that you paid for it?
You know what? Fuck it, I'd say it. We paid about 3.5 million to buy out the contract. Because obviously, they didn't spend money on me, They didn't invest, so that was a buyout clause. We paid a lot more than the initial money we owe you. It was that. It wasn't that 'oh, this nigaa is owing the record label 10 million or 20 million.' It was nothing, because I wasn't a project that was executed. I didn't have a project out, I didn't have a single, I didn't have a video. There was nothing that was invested in me. 
After the exit how was your relationship with M?
This part now gets kind of complicated. When I left, I wanted to just leave and let everything just go and just move forward and do my things. Forget the past. I didn't even want the affiliation of Chocolate City, I didn't even want that shit to be on my name anymore. I didn't want the two parties to be a thing. I wanted to do my own thing. But then, my management at that time was like 'you've got to talk about what you went through, and I wasn't down for that because I was scared. Because people had already started to hate me because I left. The radio people, some people were not fucking with my shit, and play my shit. Because of the affiliation with M, they didn't want to fuck with me. So it was very sensitive at that time because I'll make records and take it to the radio. And niggas be like 'na man, I'm not fucking with that guy because he disrespected M.I,' stuffs like that. 
I didn't want to go ahead with talking about what I went through, but my management was like 'you've got to do this.' They took over my social media at that point, they started the whole campaign, talking about what I went through, and breaking walls and doing my own thing. I was like, 'you know what? I'm not even going to argue with this company, if they want to do it, then it's cool.' That's how they started putting everything I said on social media, putting all those things out there. Personally, I didn't want it out there because I could tell you the truth. That first time, it wasn't Milli who was behind all that shit. But this time, the last one that I tweeted, that was me talking. That was me expressing myself.
So at this point me and M were not talking. I just left the label, he was feeling disrespected by me. We were not talking and my management started this campaign, you know, Up Next, Set Art Free. To me, I think it's bullshit. I don't know about Set Art Free. It's campaigning on my misfortune, and I didn't fuck with it, but it's media. People like all those controversies. So I was convinced to do what you need to do. And I got into trouble a lot. I got into big trouble. My management could put out some weird messages and I don't know about it. It's other people that would call me, like 'yo Milli, what the fuck? Why is this out? Why did you say this?' And I'd go back and realise nobody told me they were going to do this. There was a lot of misunderstanding, a lot of miscommunication, a lot of dividing. Some Chocolate City things about me, the rest were not fucking with me. It was crazy.
Thank God it's all done. What's next for you?
When I posted what I posted, I posted it out because I was just angry. Because for years, I've seen people say this guy got dropped from Chocolate City. I keep seeing this guy got dropped. Even people they work for in CC are telling people this guy got dropped. But for years I ignored it because I was going through a lot of different things. But I had to ignore 'this guy got dropped' for years. Somebody said it, this guy got dropped and I was mad at that point and I was like yo, bruh, I wasn't fucking dropped. I bought that contract and I hope they are going to speak about it one day and be like 'no, we didn't drop this guy.' I'm hoping somebody's going to say it: 'we didn't drop, he literally paid his way to get out'. I didn't tweet that shit because I was looking for sympathy, or because I was trying to come at the label. People say it's wrong timing and that's the only thing I'm going to say, wrong timing. 
When I said what I said was wrong timing, but I didn't even know this guy made a beef song that afternoon. All I know is people talking about my name, I'm seeing something about he 'wasted one milli' and I'm like what the fuck is this? And I expressed myself and I said bro, it wasn't a public statement, it was a response to somebody. I didn't come out to say yo, I don't fuck with M no. It was like 'please I wasn't dropped. I bought the contract, I paid for it. I paid for this shit.' For me, I feel like it's very disrespectful. Imagine you going to a car dealership, you buy a car, And then the people that you buy the car from tell people that you stole it. You bought the car, you have receipts that you bought the car. Of course, I was going to talk. Of course, I was going to say it at that time. But I've been dealing with different shit in my life. 
At a point I said this music shit got to pause because I was always trying to come back. I was always going through tragedy. I was always going through some weird tragedy. First I lost my mother. Before I could recover, I'm losing my father. Before I can recover, I'm losing my brother. There's even shit I didn't put on record because I felt like my shit was starting to look like a big tragedy. I was like 'my father just passed, and he got things that I have to take care of.' And I said let me pause on the music shit. Let me take care of the family business. I put 'retired', because I'm like 'I'm not going to post on social media, I'm not going to be active. I just want to disappear for a while. Let me grow up a little, let me figure out how to deal with all my tragedies.' I didn't tweet that shit because I wanted to come back or that's how I wanted to come back. I don't ever want to have my name associated with that company. 
This ought to put everything to rest.
People are talking about how I failed, so I'm blaming the label for failure. No, I'm not blaming the label for nothing. Because you can only say somebody failed if you put that person in the best place, you put that nigga as the main guy and he fucked up. No, I was never put as the main guy. I never released a project, I never released a single that somebody would even say you failed. Just say you didn't do shit with me. There's a lot of shits that I'm planning right now. I'm going to come back. I said 'fuck all the retirement bullshit, I don't want to retire for nothing. They reminded me why I got into this in the first place, so there's a bunch of shit on the way literally. I'm going to move on with my life, forget Chocolate City and I'd become that successful person that everybody always believed I should be. 
And the reason why I haven't been there is not that I haven't tried. It's just because I haven't had time, the opportunity. I haven't been in the right frame of mind to do this 100%. But I'm going to come back now, and I'm going to do my thing. But I don't want to have any association with the label or coming back. Because at a point there was talk of coming back to Chocolate City, I don't want to come back to anything. I love the label and I love M.I and I respect him. When I came out with that tweet that day, it wasn't to attack him. It was just to say 'look, stop that narrative. I wasn't dropped. I paid my way to get out.' That was my point. It wasn't for clout, I was done with that phrase that 'I got dropped.' I got shit on the way. Niggas have to watch out for what I got going on.