Discover more from Afrobeats Intelligence
Afrobeats Intelligence is a weekly newsletter on African music curated by multi-award winning journalist, Joey Akan. It is published every Monday.
Over 25,000 subscribers
Even If It Is A Speed Darlington Concert...Or The Old M.I Abaga
Give us live music or I'm die! Give us Jude Abaga too, but the old one. This new one is weird.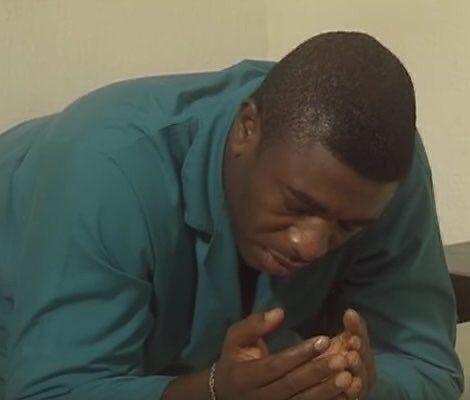 I am in severe pain. I miss live music. I woke up today and played loud music in my room. It was a live J.Cole album, which had some great cuts from his 2014 Forest Hill Drive. As he sang, 'Do you really wanna be, happy…" I waved my hand in the air and screamed, 'Yes!' 
Live music makes me happy, just as it does for a lot of you. Music is a unifier, a balm, a ray of light in the darkness, and a defence against the monotonous grind of life. That's why we all develop deep bonds with it. That's why fake fans are downloading it for free. That's why we stan the creators. That's why we need live concerts back.
In December 2016, Olamide dragged Lagos into the Teslim Balogun stadium for his once-in-a-career attempt at making history. Although his performance lacked conviction, no one cared. You know why? Because we had each other to play with. Watching people from all walks of life, clear their calendar, spend money on tickets, and join lengthy queues, for a chance to congregate under the banner of good music, was sobering. I met a bus driver who gave up his potential earnings for the day because "Olamide na my guy wey I dey listen to dey alright." In dark pockets of the stadium, lovers leaned into each other. Women possessed by intoxicating sounds back their asses into the groin of their men, everyone revelling in the unity that music offers.
Once, in the heat of Detty December, I saw Wizkid abandon seating protocol and demand his low-paying fans to advance from the back of the hall. They sped forward, shrieking in excitement, and wreaking havoc as they came rolling over tables of the VVIP guests. During the melee, you could hear a patron scream, "Someone took my phone, my phone is gone." He was not alone. Phones magically switch ownership in the heat of concerts. I once had mine stolen at a Mr Eazi concert. Although it was later returned, the experience was jarring. But still, I miss concerts. I'll rather take looking over my shoulder and guarding my valuables, over sitting at home with just the audio. Better theft than the end of "put your hands in the air!"
I miss the class divide at concerts and the rare beautiful moments when they are bridged. You can walk through separate booths and security, depending on how much your pocket bleeds. Theoretically, the more coin you offer, the better your situation when the music hits you. Even then, experience has taught me that the 'General Access/Regular' people have more fun. They value the privilege of seeing their idol in the flesh. Here they become willing worshippers, showering praise and adoration on their god, who actively blesses them with his art. It's a sacred space for many whose hearts and minds are primed for this moment. Disruption of any kind is frowned at. It's holy ground. It is perfect.
While some concerts can have their stage crash, or experience multiple technical challenges, fans are willing to dust themselves off and focus on the sole reason for their presence. The biggest betrayals I have seen haven't come from the organisers. Everything can be forgiven, except one — The sin of their god. 
Gods sin. It's in their very nature. Greek mythology is a wild ride full of indiscretion. You offer up solemn prayers to your god, and he will pretend to listen because he wants to have sex with you, or steal your firstborn child. Onstage these days the sin is less graphic, but carries equal gravity. Tekno can't have a great headline concert because the dominant narrative says he's more likely to give you a subpar outing than one that thrills. Brymo might be an enfant terrible, but his shows are packed. How about Yemi Alade? Loathed in Lagos, but adored in distant lands for her showmanship. When you can convince people in the flesh, they become evangelists, preaching your gospel online, and to the ends of their earth.
When artists fail to deliver on the promise of a good time, it's heartbreaking. Nobody wins. On both sides of the coin, no one gets what they want. And with each sigh, your stock is eroded. Sure, they will get to stream your music or dance to it at the club. But will they obey your call when next you declare a gathering? Highly unlikely. 
But all of that is nonsense. Right now, we will accept anything. Even if Speed Darlington calls us out for an intimate experience, we will show up. Covid-19 has reduced us to beggars, and anything can bring us together under some semblance of live music. Thanks to Instagram, we haven't been left parched. Live battles, concerts, and marketing campaigns featuring virtual performance sets from megastars around the world whetted our appetites. But nothing compares to the real deal. We will take a Speed Darlington crudely screaming "Cash and carry...omo babalawo" in front of me, to anything that I have to squint into a phone for. Nothing beats real life. Nothing!
So Covid-19, please go. We'll stay in our houses, and spend time away from each other. Please leave us. We deserve good things again. We deserve to be serenaded, yelled at, be the dumping ground for champagne, and squeeze together like sardines. We want live music. Even if it is Speed Darlington, God please! 
When Will The Old M.I Abaga Return From Underground Wars?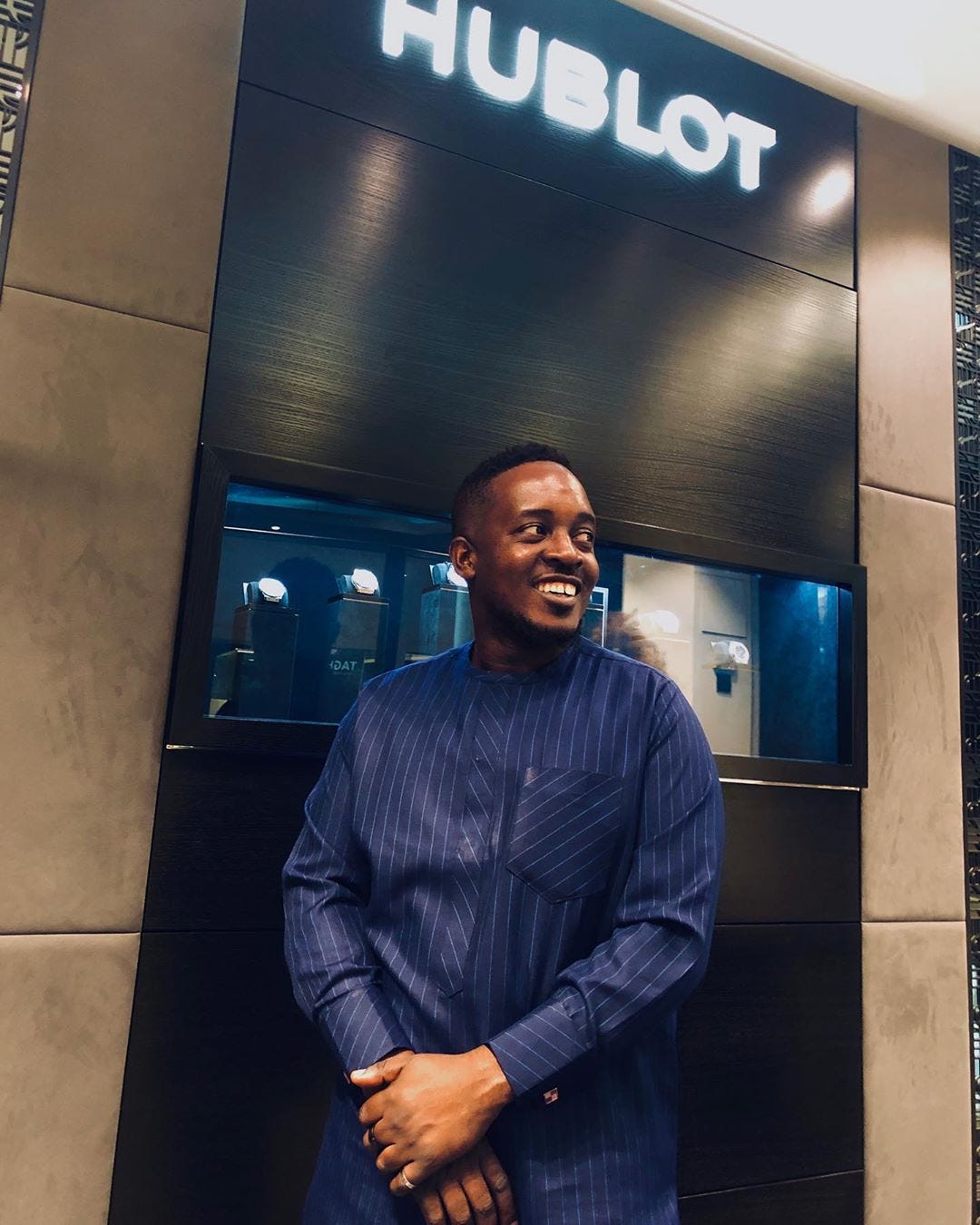 You can call M.I Abaga 'bad vibes' now, and you won't be incorrect. After all, he isn't making any music that's giving the public enough joy to look the other way. Instead, he's morphed into a neo-social commentator, who's been drawing the wrong energy of late. Jude Abaga, the legend, loves to spend time on Twitter, but it's coming at a steep price; demystification. He still makes music—experimental 'deep' elder rap—but none of it connects with a wider audience like it used to. It's like the older he's gotten, the more he's moved further away from the light of what made us fall in love with him.
Once upon a time, it was blasphemy to approach M.I without reverence. His word was law, the Hip-hop genre had a lot to be grateful to him for. He redesigned the blueprint of Nigerian rap. But that seems like another lifetime. Right now, some parts of the internet will cheer a good dragging session, dirtying him with deep venom. From losing a beef to his counterpart Vector, to drawing ire for stretching his hands to a 19-year-old woman, and sharing a deeply personal joke about producer Sarz, he can't seem to catch a break. Yes, he is still a legend. But you know how it works; the public continues to follow a person for their mystery. Once the audience unravels all the layers, or senses that they've 'seen you finish,' they'll move on. They're moving on right now.
On the music front, M.I Abaga has been prolific with sheer numbers. He's been releasing projects that never go past his hangers-on, and underground rap fans. Whoever told Jude that he needed to dig deeper into his arsenal of narratives for 'core Hip-hop' music, hasn't done him well. And the people who keep cheering, continue to fail him. When he drops a new project, a few of those minority nerds, will dissect it and shower him with praises. But that's a misrepresentation of his might. It's dwindling. 
How?
Let's go back to your first recollection of M.I Abaga. When he broke through ranks to bring hip hip-hop closer to the masses. He steered music away from the underground, into the light and commercial benevolence of the popular crowd. He democratized Nigeria's access to the genre by creating a slew of rap bangers, commanding respect and loyalty both the Hip-hop heads and the odd guy on the street who could connect. A generation of Nigerian music enthusiasts grew up hanging to his creations and celebrating the power it had. Abaga was yesterday's truth.
From the cultural reset of Talk About It, to the consolidation of artistry on M.I 2: The Movie, and the emotion of The Chairman," M.I had something for everyone. 2018's A Study on Self Worth: Yxng Dxnzl marked the end of his dominance. It was an instant switch that felt like M.I was done making music for his crowd, and wanted to go into his head and take his career into niche waters. Rendezvous was an experiment that nobody knew what to do with. Even still, it remains his last project with a bit of influence.
With a legacy that is etched in stone, M.I is currently doing the opposite of what made him take over and hold us for such a long time. As he has grown older, M.I has taken Hip-hop back to the period before he took over. Nigerian Hip-hop, as defined by the new faux-woke elite is meant to be deep. Like J.Cole and Kendrick Lamar deep, but without the sweetness that comes with their craft. 
M.I Abaga has become too deep, and his pop crowd has dipped. Where artists like Falz and Naira Marley continue to adapt to the sway of global sounds to stretch the interpretation of the genre. M.I Abaga is retreating to a smaller corner where his music requires a greater effort to decode, talk less of providing enjoyment. He is rapping with abandon, and clearly loving it. But the public can't share in that joy because it is underground music. 
Think about this: if M.I Abaga released Judah and his collaboration with friend and associate A-Q, The Live Report, as an artist on the rise, he wouldn't scratch the surface of conversations. He would be right where he is, in the underground, grappling with struggling rappers for glory. I mean, during his beef with Vector, he found a way to snatch defeat from the jaws of victory. His latest art is essentially doing the same thing. Pushing more people away, more than it is keeping the rest together. He isn't getting new fans.
M.I Abaga's entrance into music put hip-hop in millions of household. He's currently taking himself out of millions more. He has regressed by the works of his hands. Some fans would argue with me, and that's alright. But if you make it past this pandemic alive, go watch Abaga's next live show. He's never going to perform songs from his latest projects. He'll go back into his past, to a time when he made music for everyone. He'll bring out the brilliant 'Anoti', perform 'One Naira' and wave the mic to "Africa rapper number one." He'll call on some records with Jesse Jagz and Brymo before praying for everyone. Why? Because that's the M.I that people can still recognize. That was the man with a mission. That was what people could buy into.
We need the old M.I Abaga. This version isn't doing it. It hasn't done it for a while. And there's nothing to inspire hope that it'll do it again. Let the old Abaga return from underground wars and needless beefs. Let him come back to make tunes that everyone can connect to.