Discover more from Afrobeats Intelligence
Afrobeats Intelligence is a weekly newsletter on African music curated by multi-award winning journalist, Joey Akan. It is published every Monday.
Over 25,000 subscribers
Asa Asika: The African Crossover Specialist
Asa Asika left high school with one goal in mind: Dominate the entertainment business. Now he's orchestrating Davido's global crossover, throwing block parties, and seeking legacy.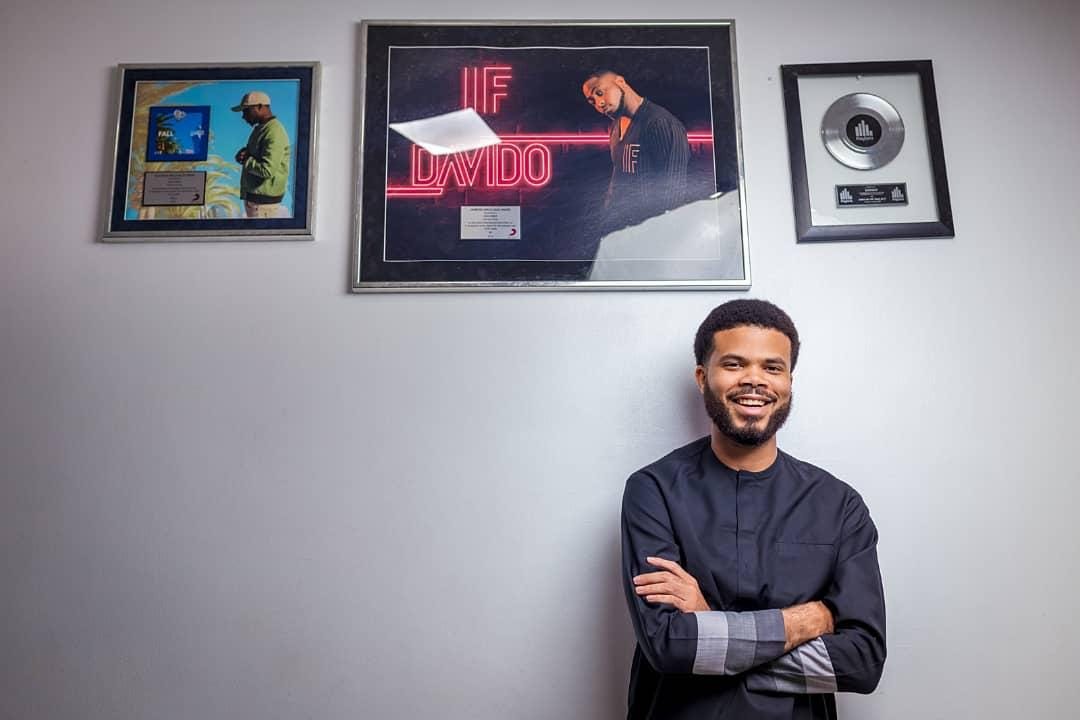 "Fall just went gold in the US," Asa Asika leans over to tell his old friend Lanre, after ending a phone call. "I just have to send them some details, so they can announce it." There's no celebratory fist pumping. Not even a tiny smile to acknowledge that his client, Davido, has just added another commercial certification to his name. There's no visible reaction. That verbal acknowledgement is all the emotion the 29-year old gives to the good news. It's Asa's success too, but he plays it cool. For any other music exec receiving this news, this hot Lagos afternoon will instantly turn into a party day. But sitting across the table from me, Asa sits responding to texts, fielding phone calls and intermittently stroking his beard. Today is business as usual for the talent manager and entertainment entrepreneur. Together, we are seated outside in an open garden in Ikoyi, hanging with his friend Lanre, and sister Adelle.
When I approached the group, extending my hand for a handshake, a cautious Lanre registered his protest. Asa jokingly dismissed him and took my hand saying, "At this point, whoever will catch corona will catch it." Asa is fed up with staying indoors, and looks it. His outfit for the day is far from his characteristic clean-cut look. He's dressed in an all black ensemble, t-shirt, baggy shorts, and a hat that proudly spots his company name 'The Plug', He has even developed a bushy lockdown beard. Leaning back, he raises a hand to the wait staff to order water for both of us. 
"I hate PlayStation right now. I played it every day during lockdown," he says. When the Covid-19 pandemic grounded everyone in March, Asa says he had to find new ways to keep his mind and body active. For a man who's spent much of his teenage years and adult life pursuing business in cities around the world, being at home has proved to be a challenge. Aside from endless gaming, running in Lagos has managed to keep him sane. But when the police began to bother him on his trail in Lekki, he switched neighbourhoods to Banana Island, linking up with his friend and business partner, Bizzle Osikoya for socially-distanced group runs. With the lockdown relaxed, he's just happy to be out again, drinking bottled water and hanging with loved ones. 
Born in 1990, Asa's career in entertainment came naturally. His uncle is the great music business legend, Obi Asika who once ran pop music in Nigeria via Storm 360 Records. His cousin, rapper Naeto C, holds a spot in African rap pantheon. Asa's first dash at the business came from his time organizing parties in secondary school at the prestigious Whitesands School in Lekki. He would later graduate to throwing club parties, using his connections to draw in some of the country's biggest stars at the time. While trying to get his high school degree in 2007, some of his friends made him an intriguing proposition: Sign us to your uncle, Obi Asika's record label. He consulted his father, who sanctioned it and later drove him to Obi Asika's office after school. There and then, he worked out a deal for his friends. "Of course Uncle Obi was mad interested in the idea of a boy band or like a young group. So he was like 'bring them.' They brought their music, we had a few meetings, and off of that, I started getting dragged into the music," Asa says. 
It was the start of a career that's led him into a number of spaces, where he not only represents artists but also their business. Although he's most popular for his work with Nigerian superstar, Davido, Asa's first client wasn't OBO. That honor goes to YQ, who was signed to Storm 360 at the time. Together they released the hit single 'I like girls.' Other early clients include R2bees who he guided during their Nigerian run with the classic collaboration with Wande Coal, 'Kiss Your hands.' And finally, Naeto C's business also passed through him.
Davido's arrival in his life was via friendship. Running in the same circles, Davido and Asa were casual friends. Back then, Davido was weighing a career as a producer and record label owner. Their first business conversation involved David's pitch to Asa seeking help for a cousin who was keen on music. It didn't work out. The two kept up the friendship until Davido returned to Nigeria in 2010 after his stint in the US. This time, things were different. Davido had settled on becoming a recording artist, and Asa was his first choice for business management. "I used to say to him 'guy, you're better than all these guys you're making beats and writing songs for.' We always used to say it. 'You can do this thing better than all these people,'" Asa recalls.
A lot of Asa's work with Davido forms a critical point of evolution for African pop music history. Asika is credited with being OBOs secret weapon of success. The first time I ever set eyes on him in 2014 at an industry event, a colleague whispered in my ear: "Na that guy blow Davido."  It's a claim that further gathered strength when the pair split in December 2012. Asa moved on to launch his firm—Stargaze Entertainment—and acquire a new roster of stars including African legend, D'banj, Ayo Jay, DJ Obi, BOJ and rapper Naeto C. In that time, Davido experienced some success and signed a landmark record deal with Sony. But his declining form became a concern and culminated in the misfired 2016 "Son of Mercy" EP. 
"David and I still made so much money together. We probably made more money not working together at that point than in the first stint," Asa explains. The exec juggles endless obligations while we talk. He is redirecting calls, ignoring some and responding to myriad text messages. Then he continues: "Because at the end of the day, many people still knew me as David's manager. When they couldn't get David to do something, or they had issues contacting David's people, they would call me. I'd be like 'David how far? There's this deal on ground o.' We still did a lot of stuff together, David and I have too many mutual friends. Even if we want to fight, our friends would not agree. I feel that time apart, me registering my business and working on other things allowed me to mature as a businessman, and as a person. Same thing for him. By the time we came back to start working together in late 2016,  or early 2017, there was more of mutual respect. There was more of an understanding." 
It's 2020 and Davido is one of Africa's greatest artists. He's crossing over into the USA, has multiple hit records, and collaborations with the cream of global music. Asa Asika has kept things together since his second coming. He also successfully co-founded The Plug Entertainment,  in partnership with entertainment entrepreneur Bizzle Osikoya. The company currently operates from Lagos, as an independent music publishing, music licensing and entertainment company. He's got staff now, and boasts of other stars in the fold including Mayorkun, Oxlade and Peruzzi.
Here, in the presence of his family, Lanre and Adelle, we talk about managing pop stars and building businesses in entertainment. Did he feel he was too young to join in when he did? How did he manage to strike lightning twice with the same artist? What does it mean to be a famous executive? What does he consider success in the 'Afrobeats to the world' movement?
Why are you in management?
I ended up here.
How did you end up here?
So obviously, I have family who have worked in the entertainment industry. When we were in secondary school, I used to do parties with my friends. What really got me involved in it was that we had a rap crew in our school. They were called the Bonafide crew. You know how in every school you have your local champion, they were our local champion in my secondary school. So  they came to me one day saying 'yo we want to get signed to your uncle's record label'. At this point in time, I was very new to a lot of things going on in Nigeria, because I didn't grow up in the typical Nigerian setting. So I was learning a lot of things about Nigeria. For instance: Primary school. I didn't go to a school that taught Nigerian curriculum till Primary 4, so I was slow about Nigerian general knowledge and stuff. 
You were very sheltered?
I won't say sheltered. I just didn't go to a school with a Nigerian curriculum. I moved to Lagos and I moved to a primary school here, I was catching up with general knowledge and stuff. So I was catching up on general knowledge, talkless of Nigerian music. Obviously, I knew there was Nigerian music and Nigerian artists and all of that stuff. I always knew that I had a cool uncle in Lagos. But I had never really paid attention to it because at that point in time, it's not like I'm going to a club or I'm actually buying music or stuff. 
So when you came around you guys had a relationship?
Yeah, of course. Uncle Obi was my cool uncle. So my friend tells me that he wants to get signed to my uncle's record label, and I'm like 'all these ones that you people are talking is English to me. I don't really know much about it.' I go home and tell my Dad. I'm like: 'I want to talk to Uncle Obi about this, that my friends say they want to get signed to his record label.'  My dad says: 'don't worry after school one day, I'd take you to his office. He takes me there, we have a conversation and Uncle Obi.
How was the conversation? How did he treat you?
Uncle Obi has always been a cool guy, so he was like 'okay cool, where's the music?' Because Uncle Obi likes the idea of young kids trying to get into music. At that point, this was like 2005/ 2006 when the beginning of the new Afrobeats wave, with the D'Banj's, the Naetos was about to start. D'Banj them had started. That time it was Jazzman, Dare, P-Square. Of course Uncle Obi was mad interested in the idea of a boy band or a young group. He said 'bring them,' they brought their music, we had a few meetings and off of that, I started getting dragged into the music. I was at that stage where you know how you do your secondary school parties and stuff. But the catch we had was...
Secondary school was when you struck this deal?
Yeah. The catch where I really got dragged in was because I used to throw parties with my friends. We ended up starting to use my parties, the younger parties, to promote Storm music in the younger crowds. So everybody knew that a party at Whitesands—because I went to Whitesands—or a party that Asa is involved in, Naeto C go show up or D'Banj go come. The first big party we did was at The Vault, and we had Naeto, Brackets, 2 Shotz, DJ Humility...
Wow. Were you guys paying them?
There was this thing back in the day called Junior Achievements. It teaches you how to be an entrepreneur. How to do a business, you invest your money and make some money. We did  a t-shirt line, and then we has a launch party. At that point in time, Storm Music did one stuff at the time called Storm45 at Vault. So it was easy for me to get Vault. I think for that whole party, we spent less than N1 million for everything. N1 million then and N1 million now are completely different. We paid for the venue, we paid DJ Humility. The only artist we didn't pay was Naeto, but we just had to fly Naeto from Abuja, I think. One of our guys lives in the same estate as Brackets, so Tosan got Brackets. 2 Shotz was signed to Storm then, and I was cool with him. I don't think we paid 2 Shotz even. Or if we did, we paid him very very small. Everything we did was from favours. At that point in time, we had used DJ Humility for a few parties so I had a relationship with him and we had our rates. 
It was really good. And from them on, we just started having parties. I remember we did one party at a place off Awolowo road that was the big one. We had D'Banj, Sauce Kid, Ikechukwu, Naeto, eLDee, everybody came to that one. And as I started growing older, I started doing events in clubs. My job at Storm was to make sure the music was being played in the clubs. Obviously, because I was doing events at clubs, I was building relationships with promoters and DJs. And then from that, I started doing club events for artists that weren't signed to Storm. I can remember, the first non-Storm event that I did was Banky W's club tour for 'Lagos Party'. Then I did Sid's 'Something About You', the "Turning Point'' album. I did the club tour in Lagos. Then I started doing Wednesday nights at Rehab.
What were you learning from this time?
I'd say building a network and just proving to people what I could do. Because the biggest issue I had then was 'who is this small boy?' And a lot of people used to think that I just used to get favours because of who my uncle was and stuff like that. DJ Xclusive used to be in the UK then. I remember I wanted to do an event and I wanted Xclusive to DJ, because I had used him for one of our parties in London. At that time, Xclusive was like the poster boy of DJs. I remember convincing Rehab that 'oh let's bring Xclusive.' I think that that was one of the parties that everybody was like 'Asa really has a crowd, and he has a network and stuff.'
At that point in time, I think I was doing Wednesday nights at Rehab. Then I started getting allowed to do Friday nights once in a while. I remember one time I wanted to do, I think eLDee's 'Is It Your Money' mixtape release party. It was a Wednesday. And people were like 'it is a Wednesday. Do you think you can pull a crowd?' And everybody started realising Asa has a crowd. Because you know with this kind of thing, your network is your strength. If you don't have your crowd as a promoter, you're useless. I learnt that you had to build a crowd. you have to have your loyalists. And you have to be offering something or doing something that other people couldn't really do. And my major thing was that at my event; celebrities.  At that time in Nigerian entertainment, Nigerin artists becoming celebrities was just becoming a thing.  So I used that a lot. Even till today, Nigeria, we haven't really embraced the club culture in terms of  having like club gigs. 
You know how in South Africa, it's normal to have AKA performing in a club or Cassper Nyovest. In Nigeria, Davido, Burna Boy or Wizkid performing in a club is pretty much unheard of. Max, they'd do an appearance or they throw a party. I think that our club culture in Nigeria still has a long way to go and that's one of the things I really want to change. With our Mainland Block Party for example; we've changed the narrative of the whole thing. You know how Nigerians want to go into the club, buy bottles and stand in the corner. Rather than having people really dance and listen to the music. With our Mainland Block Party, if you notice, the major thing is that as much as we have headline performers and stuff, we focus on the DJs. That's why us having a Major Lazer headliner in December is important. We could have had an artist headline. Because this industry is more than just the artists. And the DJs play a huge part in it. I feel like we're starting to respect them, but they don't get the respect and recognition they should get. 
This lockdown is even helping DJs. People have released how important the Nigerian DJs are. Every Nigerian DJ will tell you one thing about me is; till today, even with all our clients whether it's Davido, Mayorkun or Oxlade, there's a certain way they receive our music. There's a certain way I relate with the DJs. I know how important the role of DJs is in a career. Call DJ Obi, call Spinall, if a Davido record is coming out on Friday, they have it in their emails the week before. They've played the song and are familiar with it. People always say to me, 'how did 'If' get so big? or 'Risky'?' 'If' and 'Risky' for example, all the club DJs in Lagos had it ages before it came out. They heard the song, they liked the song. I had that cosign from DJs that 'this is a hit.' I already knew before putting it out that this one is going to clubs. For me, one legacy I want to leave is that I did more than just contribute to the artists. It's a big playing field. I want everyone to say that yes, this guy did this, this guy did that. Producers, songwriters, DJs, everybody deserves a slice of the cake man. 
When did you decide to become a talent manager?
You know, saying to babes 'I'm this guy's manager' is mad cool. While at Storm, I was lucky because Storm had a very nice roster. So when I was doing stuff in clubs for Naeto, Ikechukwu, Sasha, Eldee, YQ, Sinzu—and I guess what it was was that as I grew up—people saw that Asa can handle more than just this. The first person to actually say to me that 'come and manage me' was YQ. And had a very decent run at that point in time. We had 'I Like Girls.' YQ had quite a decent number of good features. For the first artist I worked with, I think I did quite well. I worked with R2Bees for a while, when they had that Nigerian run. 'Kiss Your Hand' with Wande. They were here for like a year or two. That was me. Then obviously, I worked with Naeto for a while. But my first full fledged management job where everything was on my head was David. 
How did you guys meet? What was the first time you guys met?
 I can't remember the first time I and David met.
But when did you notice David?
You know how Lagos is now, you go to certain schools, you're going to have mutual friends. So David went to BIS, I went to Whitesands. There were guys in my class that moved to BIS in David's class and vice versa. We had a few of those kinds of friends. We knew each other. I knew there was this guy David that used to make music. Our friends were always saying, 'ah we will like two of you to do stuff together.' We always used to have conversations and stuff. And then at this time, David wasn't only interested in being an artist. He wanted to be a producer and run a label. David had called me before saying 'oh my cousin is putting out music blah blah blah. We would try and do some stuff but it never really gelled
Was it B-Red?
No, NPZ. It never gelled for multiple reasons, school, Nero NPZ was still doing his own stuff. But when we were like okay, let's actually give this thing a shot was when David said, 'you know what? I'm coming to Nigeria and I want to be the artist.' That was in late 2010. 
Were you surprised he wanted to be an artist?
I always knew he was going to end up being an artist.
Why?
Because I had been around him long enough. And I used to say to him: 'guy, you're better than all these guys you're making beats and writing songs for.' We always used to say it. You can do this thing better than all these people. So eventually, he gave it a shot, made a few songs. He had become a  local champion in our social circle. Everybody knew that yes, David can blow. It was just a thing of now making him mainstream. So David calls me like 'I'm ready to move back to Nigeria. I think I have my first single which is 'Back When'. He came back to Nigeria, got the finishing touches for the song. We got Naeto on it.
Did you believe in the single?
Yeah. I loved 'Back When'. And at that point in time, 'Back When' was the kind of music everybody was dancing to. Naeto was hot at that time, that feature helped a lot. And at this point in time, remember, I had built this whole network of club DJs and promoters and stuff. When David came back, it was just more of a thing of like putting him into the system, which we did. We put out 'Back When'. It did what we wanted it to do. It wasn't the biggest song in the world, but it opened us and pushed him into another level in his career. That's still like my first delve into management.
What's the difference between being a promoter and talent manager?
There are similarities and a few differences. Being a manager, you're managing someone. You're responsible for someone's career. It's more personal. You're making decisions on behalf of somebody also. There's a lot more strategy in it. You have to think like ten steps ahead, stuff like that. I would say it's a bit more personal because all the relationships you've built from being a promoter, you now have to use them in a certain way. It's way more personal. It is completely different from when someone is coming into a club and you're giving him drinks, you're giving him a table. It's completely different.
Initially, were there any challenges?
Everybody knows the challenges we faced with David's case. David's case was a very peculiar case because obviously he didn't have the support of his family. And you know how it is in Nigeria. Doing something different from what your parents want you to do is already wahala on its own. We had to first prove to his dad to an extent that this was something we wanted to do. That it was viable and sustainable. That was the first challenge after putting out the music. Then after gaining the buzz, now maintaining that buzz and doing stuff in a certain way, where at the same time you're still not pissing off your family. Everybody knows the story. Just balancing everything. 
But for you as a person, as David grew, you became more famous in a certain way. What did that do to you?
I tell people all the time. At the beginning stages of David's career, David and I, it was completely different for us. Because as much as people say 'oh you have this guy supporting you and backing you, I wasn't calling Uncle Obi, saying 'Uncle Obi help me do this' or call Naeto saying do 'this for me.' We were still on our own. I was learning on the job, David was learning on the job. We made mistakes. When you're young and you start making some amount of money, you misbehave. It got to our heads, we were rude to a few people we didn't need to be rude to. Also you have to remember, in Nigeria we were always on the defense because there was always 'who are the small boys?'
But why do you think this ageism exist is in Nigeria?
It's the way we were brought up.
But you guys pulled through.
Yeah, we pulled through. We thank God.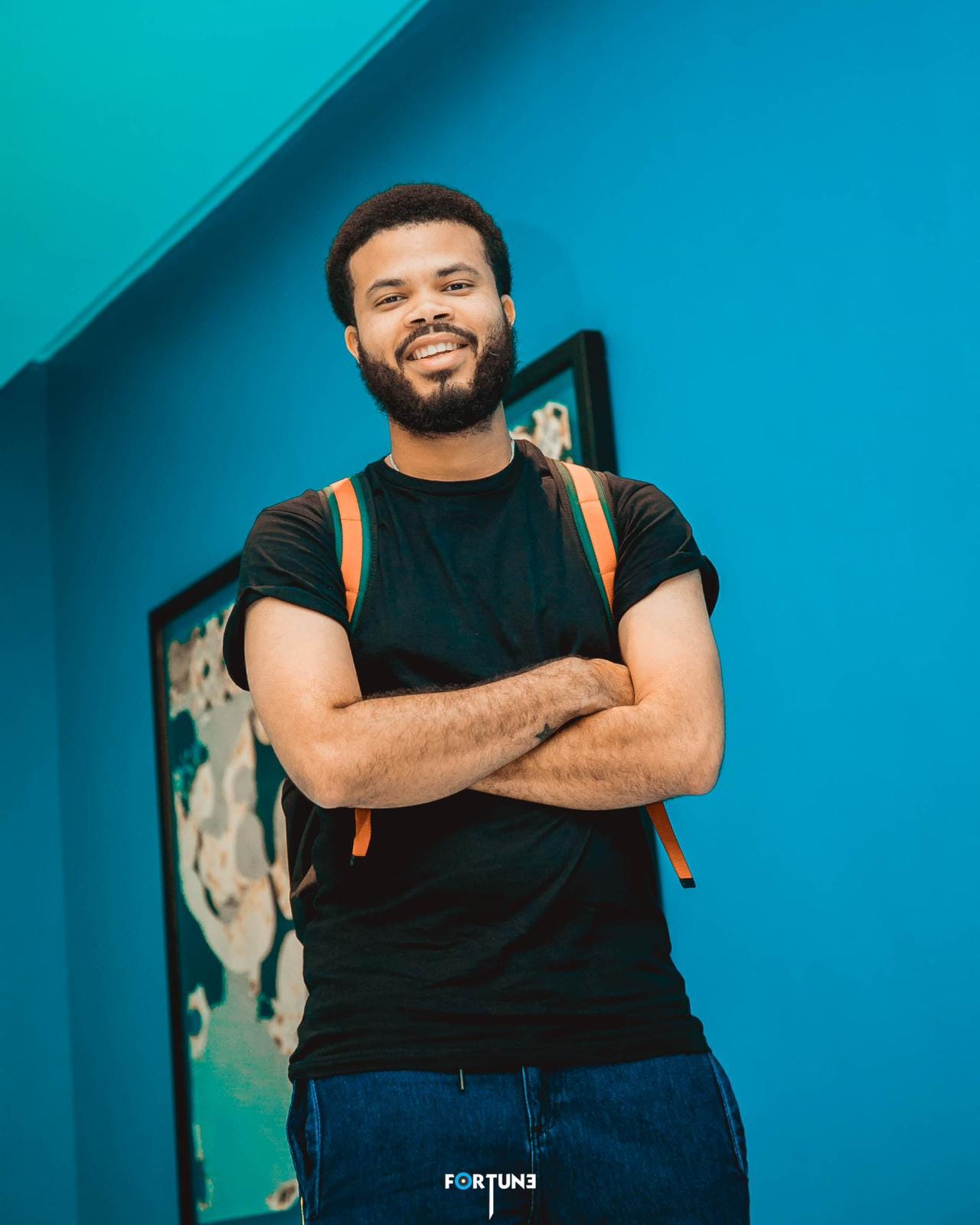 The first album. How was the release for you? It was the first time you were releasing an album.
I had been involved in album releases, but it was the first time where the bulk of everything was on my head. And David and I say it till today, we feel like we rushed his first album. Because back in the day, you have one or two big songs. A marketer gives you money, you submit an album. You do show in Eko Hotel, and you keep it moving. For us, it was the kind of thing when 'Dami Duro' got really big, the marketers were asking 'when is your album coming out?' Dangling the money in front of us, that 'oh I want to buy your album.' We now felt let's go and finish an album, give a marketer, get our first big cheque, do an Eko Hotel show. But when we look back, we're always like we could have chilled a year longer before we put out that first album. But at the end of the day, no regrets. There are still songs on that album that David would perform today that still do well, that would shut a show down anywhere. So no regrets. But maybe we'd have done things a little differently knowing what we know now.
So after the first stint when you guys split up, what was it like for you?
I would say like the first four weeks, I was a little worried and angry that 'damn, I just worked my ass off and made a superstar and I'm about not to enjoy what I worked up for.' But then by week one, week two, every single artist called me trying to get me to work with them. There's probably very few guys who can come out and say that 'I never called Asa to get him to try and work with me.' I was like 'yeah, I'm in a good place, I'd be fine.' I sat back for a while, re-strategized. I actually registered my first company. Did that, I worked with a few artists ...
So you grew yourself...
Yeah. I tell people all the time. That time apart was the best thing that happened to us, because it allowed both of us to grow as individuals.
What was the relationship between you both at that time?
Me and David still made so much money together. We probably made more money not working together at that point, than in the first stint. Because at the end of the day, many people still knew me as David's manager. When they couldn't get David to do something or they had issues contacting David's people, they'd call me. I'd be like 'David how far? There's this deal on ground o.' We still did a lot of stuff together and like I said, David and I have too many mutual friends. Even if we want to fight, our friends would not agree. I feel that time apart, me registering my business and working on other things allowed me to mature as a businessman, and as a person. Same thing for him. By the time we came back to start working together in late 2016,  early 2017. There was more mutual respect. There was more understanding. There was more of a thing like; 'Asa was not working with me, but he has done this and this.' 'David wasn't working with me, but he went to do this and this.' It was a kind of thing that we both knew we were coming together to collide to do something. 
I can't forget conversation on one dining table in my house. We both ironed out and said everything we wanted to say. And like I said, we both have mutual friends. We've both known Special for years. Special was there, a few other people were there, and we said 'this is how we are going to do it.' And I said to him 'you have to agree to do this this like this'. And we did that and kept to our rules and we were fine. 
During that time, you were involved with Ayo Jay and...
Yeah. I worked with Ayo Jay. I worked with BOJ for a little bit. I worked with Naeto for a little bit, DJ Obi, Black Magic. A lot of people would say, I feel like that was me doing my little contribution to the alte scene. Because BOJ won the first Headies for an alternative artist. Black Magic won the second one. DRB are like my family, so even though I've never worked with DRB directly apart from managing BOJ, I always used to help them. I think like two of the DRB concerts during that stint. That was when BOJ's solo career really flourished like 2014/2015. He had loads of big features. Then I worked with D'banj for a while, which was interesting. 
How was working with D'Banj?
I didn't enjoy it, as we didn't get to actually work.
Why?
Banga is my big bro, but we didn't ever really get to work. We had like a good one month and then after that, I just realised it was not going to work. 
Was Davido's struggle with 'Son Of Mercy" flattering to you?
Not really. Because at the end of the day, it is what it is. Everybody knew I did all the work. Everybody knew that David's career got to where it was because of the initial work I had done. Everybody saw the difference when I worked with him and when I did not work with him. Everybody saw the difference when I came back. So everybody knew these guys together is a force. Me and him always knew. We had joked about it before. Me and him always knew that it was just a thing of us being men and say that 'oya let's go and do this.' And I feel like the timing was right because there's a particular Scooter Braun interview that I watched. And Scooter always says it that the one of the most important things for him in his career was that when he took time off music, he did other stuff and built his brand. People know that this guy is Davido's manager, but he does a million other things. 
It's very important to be able to diversify. Like the average lifespan of an artist's career is how many years? Yes, we've beaten the average timeline, but every artist knows you cannot be hot forever. Me and David have a long-term plan for David's career. Like what David is doing in his career now, it might not be happening the year we said it would happen. But we have a blueprint that we are sticking to. Changes come here and there, but we have a long term plan. Not many artists can tell you five years from now, this is what I want to do and be doing it. So with us, when it comes to the work side of things, there's always been a certain level of trust. There are very few times where I've gone to David and said, 'David I think you shouldn't do this, do this'. On the music side there are very few times I go to David and say o 'this song is not the song.' For example, we would both put up our hands and say yes, we shouldn't have put out 'Like Dat' when we put 'Like Dat' out.
You guys fucked up. 
But that wasn't our fault. Label politics. 'Like Dat' is my favourite Davido song ever. 'FIA' wasn't even recorded when we shot the video for 'Like Dat'. 'FIA' didn't exist a month before it came out. 'FIA' was a spur-of-the-moment record, off what was happening then. The release date for 'Like Dat' was sorted, the video had been submitted, everything had been settled. Nobody expected 'FIA' to be that big. We knew that 'FIA' was going to be big, but we didn't expect it to be that big. The real Davido fans, ask them to list their favourite Davido songs. 'Like Dat' is still probably going to be one of those songs. It's a fucking good song. It's just the timing of when it came out. And we tried to change the date but obviously, when you're signed to a major sometimes, when the majors have done certain deals, it's hard to get out of those things. Davido still performs 'Like Dat' at every show. People still go crazy for it. It just didn't get the shine it should have gotten because it came right after a huge record.
Your return. You switched it up with 'If'. How did you guys release 'If'?
Like I said earlier, Tekno hit David up: 'I have a record for you, I think it's a mad record blah blah blah'. It was during December, so everyone was in Christmas mood, doing shows, partying. And after the club one day, David just goes to Tekno's house to record 'If'. And called me like 'I think I have the song'. David sends it to me, and I'm like yeah, hundred percent. This is the record. But the funny thing, at that point in time - I always say it - it was three of us in our team that believed in 'If'. Some other people were saying that it wasn't the song. But the thing is that when me and David agree about something, we have this unspoken thing. We don't even listen to anybody else. We went and shot the video for 'If'. And we had already started teasing 'If' in the clubs. We had played the record for certain people and I was 100 sure that this is the record. 
I remember we put out 'If' in early February. And we performed at a show in Minnesota three weeks later. People in Minnesota were singing 'If' word for word. That's what we were talking about. That this record was going to do everything we wanted it to do. Because at the end of the day, everybody knows that records take longer to transcend to the U.S. And I was like 'guy, if 'If' is popular in bloody Minnesota, not even New York or Houston, we have a problem on our hands. And we were like 'yeah, good. 'If' is popping, we are back'. What are we doing next? Davido goes upstairs with Kiddominant, comes downstairs three hours later and said 'come and listen to something.'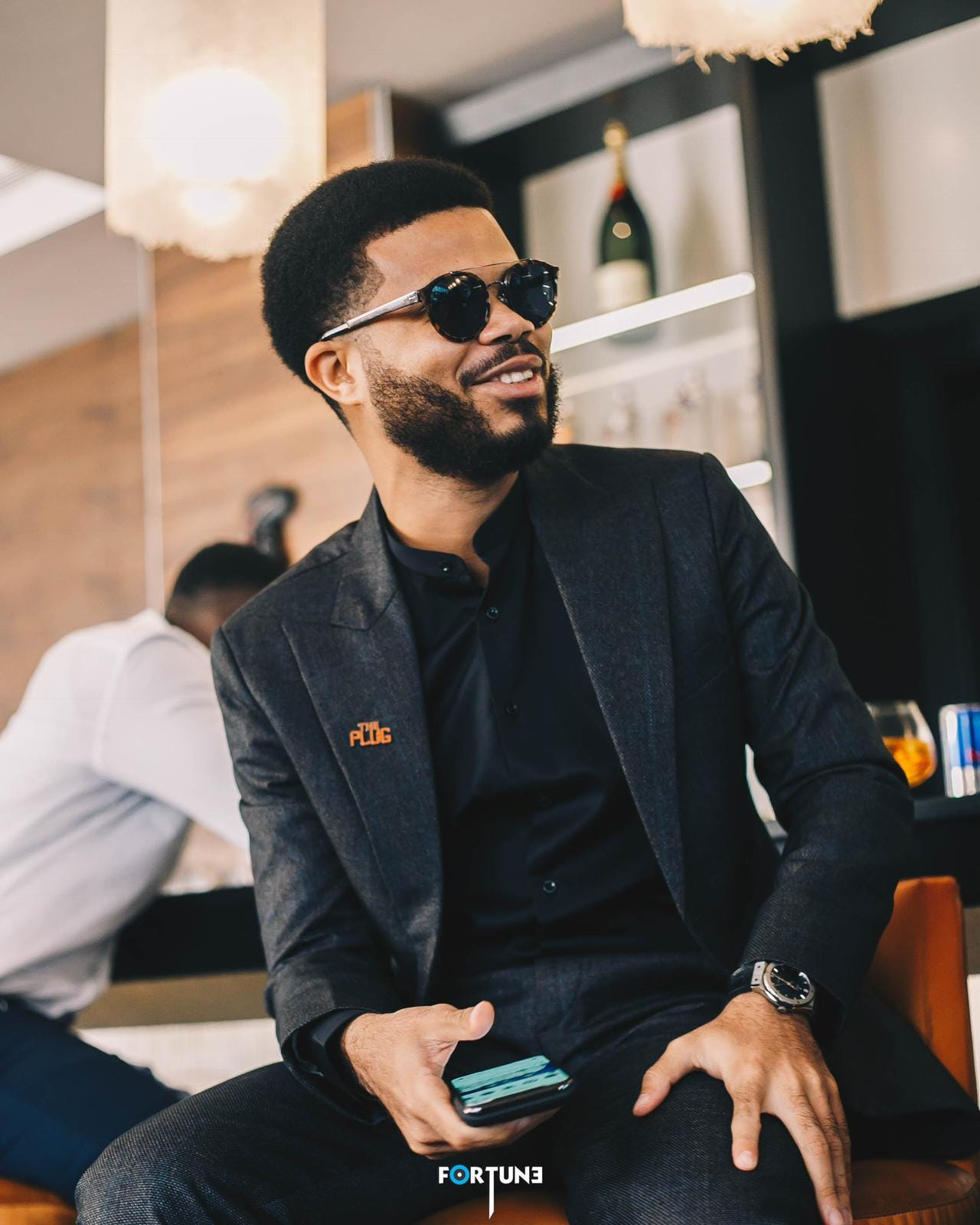 What was the mood then in the company?
At that point in time, we were like 'guys, we're back.' Because in 2017, our phrase was 'back to basics'. We're taking everything back. We are doing everything how we used to do it. Before we put out 'If', I and David had been to everybody who had supported us. People from Lanre Olupede at MTV, to Olisa at Beat FM too, Gbemi. We had gone to everyone that we're back and this is how we're doing it. Because for us, everybody will tell you, we have our people. I'm not a firm believer of sending an email to a hundred people when I know only first 40 people there ride for me. 
For example, we did a mini-listening party for David's album in 2019 when we came back, before the album came out. And we invited certain people. Certain DJ, certain radio OAPs and a lot of people were getting angry that they weren't invited. And my argument was that 'listen eh, I know David's people. I know people that have been calling me 'what's going on? When is the album dropping?' I know people that even when I don't send them a Davido record, what they do for David. If you notice, you could tell in that room. The vibe was different.  And that's what I care about. It's my rule with everything I do. Whether it's something for Oxlade or something with Davido or Mainland Block Party. Anything I touch, I don't know how to pretend. 
And I don't know how to sit in a room with people that an OAP who I know hates David or doesn't like me, or who is not going to read my email. I don't have time for it. It's better to have ten people in your section that you know are going to ride for you, than to have a hundred people that you're questioning who is who. It doesn't make any sense. 
And one thing I've learnt from working with David is togetherness. Building a team and empowering your own people. Like there are certain OAPs that they know, they call me and say 'abeg o, I need David to come through for me on this.' So far it is doable, I'm doing it. If David wins six Grammys next year, certain people, like Gbemi can call me at any point in time. If David can do it, David is doing it. There are certain OAPs and certain DJs, DJ Consequence. And I feel like that's one of the things that have maintained David's brand. It's similar to 2face's brand. People know that this guy is a real nigga. This guy comes through for his people . And I think that that's very important. Because at the end of the day in entertainment, you would always be surrounded by a lot of fakeness. It's the honest truth. The ability to be able to sieve through the fakeness and build your own little team of people is very important. 
You can't be hot forever. You need to know that when you're not popping, this guy is still going to come through for me. Things like that are very important. Things like that are very important when you're trying to break a new artist. Like if I'm trying to break a new artist today that has nothing to do with David or DMW, I know the people that I can personally contact that 'guy o, abeg o, I have this artist. This is his music. What do you think about it?'. Stuff like that. It's very important to have those relationships. I feel like the most important thing in the music business is relationships and mutual respect. 
For example, I remember how we did the last Davido interview for you, when the album was coming out. That day Sarah made us do like nine interviews. David was dead. And when she now said 'oh we have one interview with Joey.' I was like 'why the fuck am I in a Billboard office, doing a Billboard interview and somebody who is in Nigeria that supported us before international deal?' I was like 'hell yeah, give me the phone, we'd do it in the car.' I think we were driving back to the hotel or something and we did it in the car. Yeah, it's all nice to be on a Billboard cover, but at the end of the day, no Billboard reporter gives a fuck about David. If he's not popping today, he's not going to do anything for David. But I know that if I sit down with my phone and say 'abeg o, Joey, this is what we are doing o, we really need your support.' There's more possibility of you coming through for me, than some guy that I only met me on the day of the interview. Yeah, he might like David and come through for him. But realistically, who is more likely to come through for David? 
At the end of the day, I feel like where entertainment is and where Afrobeats in general is, the only way we're going to get to the next level is us who are the pioneers of it to collaborate and work together. There's no point in us competing against each other, forming for each other. And that's one thing that pisses me off the most now. Because I'm opportune to be in certain rooms and hear certain conversations sometimes before people, sometimes after people. And I'd hear wheat someone who had been in the room had said, and I'm like 'bro I understand that you're trying to sell your market, but in the long run you're cutting yourself short. Because you cannot deliver what you've told this person you can deliver. Why will you go into a meeting and tell someone in the UK that I can sell out a show in Lagos for 20,000 tickets, when us wey dey road know that this guy cannot sell more than 5,000 tickets. This person is now going to come to Nigeria and be like 'I thought this guy was an A-list artist here, but he's doing a show in a tiny ass venue.' 
The thing is, the way the Nigeria music industry is wired is completely different from the US. For example, when you say you're on tour as an African artist, most times you're not on tour. Different people have booked you in different places, and you're going everywhere. It's basically spot dates you are doing. You'd probably finish the tour, and not even have a database of people that came to your show. You probably can't get access to some of those certain venues, if you're not messing with certain promoters. And it's these kinds of things that are now going to change things for us. Like, this tour that we just had to postpone because of corona was going excellently well for many reasons. I could sit at a show and tell you that these guys at this show are not new Davido fans. These ones just know Davido from 'If'. That's one of the good things and bad things about being able to travel with your music. You would do some shows and you'd be like these ones, na last year them know Afrobeats. 
There are some countries we'd go to, and we know that like the first six songs, they don't know them but we've been paid for an hour. We know that guy, go and do your thing and then from 'Skelewu' or from 'Aye' we'd start getting a reaction. But we know that 'Dami Duro', they don't know it, 'Back When'. It happens. But at the end of the day, I look at this thing like we're on a mission to spread the gospel. And that's where technology comes in. You're performing a song nobody knows, depending on how you perform it, people will Shazam the record. I know how much shooting the video for 'Assurance' did for David's career in Barbados. We went back to Barbados last Christmas in December. We did a festival there and if David likes today David should sing 'We are the World'. It cannot be bigger than 'Assurance' in Barbados. The Barbados people love David for the fact that David came to Barbados with his babe and shot the video there. I know how many people came to us. 
And the funny thing is that when we went to Barbados the next time, we came with Chioma again. I remember that the firespitter in the video is a celebrity of his own there. He's like the DMW Barbados representative there. I know how much David's affiliation with Popcaan has done for us in the Caribbean. Like 'I will sleep and wake up on a random day and I'd get an alert: 'Risky' is number one in one Island I've never heard of before. That's why collaboration is so important. I think it was in 2018 or 2019, we performed in  Suriname.  I knew where Suriname was before I got the message—because obviously a lot of Dutch footballers especially the black ones are originally from Suriname. Because of my love for football and my interest in football, I know that Clarence Seedorf is from Suriname. I knew nothing else about the country. We got a booking in Amsterdam and the promoter said 'oh the day after Amsterdam, I want to take you guys to Suriname.' And I was like 'who the hell is going to know us in Suriname?' 
I remember we went to Suriname just after - I think it was either 'Assurance' or 'Fia' that had just dropped. And we were like 'which songs are we going to perform?' And I remember when David came and was performing songs like 'Gallardo' and was getting a reaction. That show was like 10,000 people. I remember asking the promoter there, 'do you guys have shows there?' Because Suriname is a funny Island. The airport is miles away from the city. You drive for like two hours, it's like one straight road. You don't see anything. It's literally just trees. Once in a while, you'd see a restaurant or a gas station. And I was like how are we going to perform here for over an hour? Before we did that show, the last show there was maybe like two years ago, Rick Ross. I didn't not even have a basis to even collate or even think of how we're even going, think of even pulling this off. 
But the show was crazy. I remember people DJing for a while before David came out and I was like play these songs. Let's even use these songs to know how far. Play this Wizkid song, play this Burna Boy, play this Runtown. There are certain Nigerian songs that have done really well in the Caribbean like Timaya 'Bum Bum', Runtown 'Mad over You'. So when you get the reactions to those songs you're like ehn, if they know those songs, they would know 'Aye'. E-Cool even played songs like 'Bend Down Pause, 'Ojuelegba,' and I'm like; if they know 'Ojuelegba,' we're good now, let's give them . I remember that show. I was blown away.  
We went to St. Kitts for the St. Kitts music festival. The lineup was like Ella Mai, David, Popcaan, French Montana. I was like Ella Mai would come here and sing 'Boo'd Up', she's okay now. French Montana is French Montana. Popcaan is from the Caribbean. He's a god in that area. Smokey Robinson is Smokey Robinson, an OG. I'm like 'guy, how are we going to stay on stage for 45 minutes and perform?' 
And I sit down and go on Shazam charts and things like that. And that's the thing about it, using the data you have. Before we perform in a lot of these countries, I go there and ask which songs does David have the most traction here. Some countries it's 'Fall', some countries it's 'Blow My Mind'. When you do your research, you know I can go there and hold ground. If you go to a country now and for example, the biggest song you have in that country is 'Skelewu' in 2019. You know for %100 they're going to know 'Fall',  they're going to know 'If', they are going to know 'Aye.' So we're good. We've been blessed to have all the access. I can sit on my phone and tell you David's streams for 'D&G' are coming from Paris, they're coming from Toronto. And that's what is helping us grow. Think about it, a lot of the countries David goes to, they say 'Dami Duro' is his first single. They don't even know 'Back When' exists. It's now him that'd say no, my first single was this. 'Dami Duro' was my first monster hit. But the song that got me popular first in Nigeria was this. It's a lot of things. It's actually just you doing your homework and like knowing what you're putting yourself into.
You guys are at the forefront of the cross over. You guys are pushing for a crossover.
 I would say yes and no, there are more doors to kick in.
You guys have crossed over. When you leave the country, when you're not bound by rules that govern us here..
 Yeah, what kind of rules?
Incompetence.
There are incompetent people everywhere o.
Sure, but when you guys go over there, it's a different zone entirely. How do you guys operate?
You're only as strong as your team. A weak link on your team makes you a weak link. I remember in 2019, we made a few changes and shuffles in our team and stuff. And I said to David yeah, there are a lot of things this year that I'm going to learn on the job, but you know my way. Give me one year, I'd do all these things. In the space of this one year, I need to do this and this. I need to bring certain people on to our team to complement what I can do. For example, in "A Good Time" album rollout, you know how it goes. The label's do some things for you. David says one thing. He says 'the major labels have not opened the door fully for us.' So you cannot sit down and just wait for the label to do everything for you. 
Perfect example; the Billboards in Times Square, the support from Spotify and YouTube was in-house. We do all of that stuff ourselves. That wasn't label orchestrated. Stuff like the Billboard cover, the label were involved with that. Our publicist was way more involved in it, but our label had a big part to play. Because at the end of the day, Billboard cosign you more when the major labels are messing with the artist. So it's still about how you move and being honest with yourself. I can do this by myself, I can't do this by myself. I remember a few days before "A Good Time " album came out, we didn't have clearances for some records. And the label kept saying to us; 'if you don't have these signatures by so so so day, this album is not coming out.' And they kept looking at me like 'why is he so calm?' And I'm like don't worry, I'm a Nigerian, this thing will come out. 
And at that point I remember, Columbia had issues clearing a record for a certain artist because of a feature. We had that same artist on the album and we had not cleared it. And they were like, when are you guys going to get the clearance for the record for Gunna on 'Big Picture'? I said, 'don't worry, I'd get it.' And at this point, Gunna was not my issue at this time. I was still thinking of finishing everything up for 'D&G'. Because 'D&G' was like one of the last records. Like with 'Big Picture', the record was recorded. It was just phone calls. A Boogie is family. His manager is my best manager friend in the US.. That's my main guy. I knew that clearing A Boogie's verse would not be an issue. Who else was on the record? Dremo. Dremo is signed to us. The producers on that record were US producers, but we had our back and forth with them. I had already planned how I was going to do everything. 
So the next day, I sent one DM from David's phone to somebody. I sent one message from my phone. I told Vanessa to call this person. The three of us went blazing on them, and in less than two hours, RCA received an email: 'Gunna verse cleared.'
To them they were like wow. We've been chasing this person in particular for three or four months to clear. And the artist they were trying to clear this record for, I won't say she's bigger than David. But she was as hot as David at that point in time. Then it was like, how did you guys do it? And we always tell Sony for example, 'we're Nigerians. We know how we do our things.' Today, the label is still confused how we got 'Blow My Mind' cleared, promoted and got that kind of support. Because even RCA cannot get Chris Brown to get other artists signed to RCA on his tour like that. Or to get Chris Brown to post 'Blow My Mind' like that. To them, it's just a thing of how did you get him to do it? And we always tell them that listen, I understand you guys have your team, but leave me, I'd handle this one.' It's like David's album now. We're working on it now. There's only one feature that I have reached out to the label to say: 'I need help getting a verse from this guy.'  And we've already come up with a contingency plan for another person for it. 
I and David have already discussed it. That you know what, I'm not going to disturb RCA for this verse again. I've already found something that fits it even better in my opinion. If that verse comes cool, we'd just add it as a third verse on the record. Even if you look at the Billboard interview, Mr Eazi says it also. Even when you're signed to a label, we operate like we're independent. That is what I try to instil in everybody I work with. I even tell other DMW acts. Forget that they are signed to Davido o, act like there's no David and Asa. Because the thing is, our acts get spoiled because they know that worst case scenario, if someone is bullying or disturbing them, if Asa calls them, they'd sit up or if David sends the person a DM. I always tell them that 'guys, let us be your last resort. If you operate like you're independent, you're always a step ahead. The possibility of somebody falling your hand or disappointing you is much less. 
Obviously, I depend on the label for certain things.There have been pros of David being signed to a major. But you're never going to see me sitting down and waiting somebody in RCA...I'd rather not. When we hired our own PR in the US, even our team in the UK was looking like 'why will you go out your pocket to hire PR?' And I'm like 'don't worry, I know where I'm going with the PR.' When we did the rollout for 'D&G' ourselves. All those CNN looks and all those things, the label understood that we're here for business. You just have to move the way you want to be addressed. I remember in 2017, trying to have meetings with certain people in RCA and they'd not even answer me. When 'Fall' picked up in the US, I could never call certain people and say I'm coming to your office today, I want to see you.' They'd put me on a waiting list.
When 'Fall' picked up in the US, when Afrobeats as a whole started gaining certain traction. When we sold out the show O2, there were certain people that'd be like send me a email and I'd be like ah ahn, do you know who I am? Because I'm coming to America, Oga, my own artist in Nigeria is a semi god. The thing is a lot of guys you guys see as A-list, B-list, C-list. When they go on tour in their America, which is their own country, they're doing the same venues that David is doing. 
There was a day I sat down and really looked at a certain big rapper's tour schedule and I was like why do we always treat these guys like they're gods. See the venues he's doing, Google this thing now. This is the country where he's from. This venue is 1000 smaller than the venue we're doing in his own country.  Then I'd be calling them for events and they'd be doing guy. I'm like oga you're bigger than these people o. Don't be allowing one guy, because he's signed to Warner Music or Def Jam, because he's done a song with Jay-Z or Cardi B is his friend. The only difference is that he's from America. If the guy comes to Nigeria now, unless we're the one bringing him out for the show, nobody sends him. 
You you're a worldwide superstar now, David how many countries in Africa have you been to? This guy, his shows no dey pass Canada. If he's lucky, maybe he'd come and do Wireless in the UK. I remember when we used to go to interviews and say we've sold out the O2 by ourselves. People that know the game, I know how much of a big issue it was to them. And that's one thing I like about David. David doesn't play himself. David is like, Oga if this America does not work for me, I'd go to my Nigeria. I'd go to my show in Gabon, I'd go to my show in Senegal and I'd fill a stadium. Not you people's PlayStation centre on Broadway or Terminal 5. He'd say I can do five Terminal 5s in my country. So what are we talking about. 
That's the reason why certain artists in America, we have better relationships with them. I tell people, a perfect example for this thing is A Boogie. One of the reasons we connected with A Boogie then is A Boogie & his team sat down and realised the power of Afrobeats and the power of David. Boogie brought us out at SummerJam. The first time we performed at SummerJam, A Boogie brought us out to perform 'Way Too Fly' with them. At that point in time, a lot of people didn't realise what it was to perform at Summer Jam. People did not understand the power of Summerjam. People did not understand the look it was for Afrobeats that an Afrobeats artist was - yeah, he wasn't billed on the show but he got his two, three minutes of shine. 
That's probably the biggest radio show in the US. There are artists that have number 1s that are still trying to get on that stage. We've done SummerJam twice, once as a guest and the other time as a billed artist. Things like that have been able to find people who realise that the world does not start and end in America as a blessing. Because you would meet artists who feel as if they are doing you a favour. That's why till today I always tell people, what Chris Brown did for us, I don't think we'd ever find another artist that'd do that kind of stuff for us. Chris actually has an interest in Afrobeats. Chris genuinely liked David as a person. We met Chris and then he had recorded the verse, then he had sent it. 
I met Chris' manager for the first time, the week we shot 'Blow My Mind'. I remember we were in Rome, we did a show in Rome. We woke up in the morning and we were to go to Milan for another show and our guy who was the plug to Chris Brown called David and said check your email. He checked his email and the verse for 'Blow My Mind' was there. I went LA to shoot the video for 'Blow My Mind', I had had one conversation with Chris' manger before that. He said to me, just come to LA. We went to L.A spent money, did everything, not knowing - you know how it is with A-list artists- is this going to show up for this video shoot or not. Chris got to the video shoot before David. Chris got to the release party for 'Blow My Mind' in LA before David. Chris posted the 'Blow My Mind' flyer before David. So my standard is high. I always tell David, oga if this artist is not going to do what Chris did for us, make e dey go. I'm not interested. If we're going to be chasing your manager to get you to post, I'm not interested.
People said to us all the time that we can't shoot a video with Summer Walker and get her to show up. We shot the video. People said to us we couldn't even get a verse from Summer Walker. Me and David locked heads, entered streets. Who is her boyfriend, London. We know London abi? Oya tear dm. Two, three days later boom. It was there. My thing is, I need our people to understand the value of ourselves. Don't go there on a begging P. Some of the features on this David's album it's simple dm that David said 'hi I have a song that I think we should do together'. I tell David, one of the biggest records David is going to have is  on this next album. 
The verse, we were pondering on how to get it. I said, oga, you're Davido dm her, dm replied. Boom the song is done. So I'm like where we're coming from, we're kings of our own. So all this dumbing down to please Americans or trying to break in America. I'm like think about it. Davido, you have a gold record in the US, you have a gold record in Canada. Artists that are carrying shoulders don't have it. I feel one of the reasons we have been so successful is that we know the value we are bringing to the table. We're not here to play. I know how many people that I've been in the studio with that I've not taken pictures. You know back in the day Nigeria. 'Oh I'm in the studio with Timbaland' take picture boom. What happens after? It's not about that. We're here to kick doors. And once people realise that we're here for a collective effort. 
Yes, I want David to be the most successful Afrobeats artist ever. Yes, I want him to be the biggest guy to ever come out of Africa but we all win when Afrobeats as a genre is accepted worldwide. When it's easier for all Davido records to get A-list rotation on Hot 97 I'm winning. I know that I'm going to come back with a Mayorkun record. I already have the blueprint. I tell people that this David's next album, a lot of mistakes that I know I made, I'm not going to make it again. I've been there, I've done certain things. I know what is a waste of time. There are a lot of things that you see on TV from Nigeria. You'll be like ah, to blow in America, I must do this, I must do that. It doesn't mean shit. You go back and see the numbers of somebody who has been there. That will tell you that that one is just optics. It's not going to do anything for your music. 
David gets a lot of love and a lot of hate for working with a group of creatives. What do you think about that?
 One of Nigeria's biggest problems in all aspects. Be it music or fashion be it politics, be it education, be it sports, is inferiority complex. Micheal Jackson, Drake, the biggest superstars in the world, they don't write all their music. If it's to write music, David has proven time and time all over again. I can write it. He's been doing this for ten years in May. What is wrong in me getting in the studio, somebody brings a demo, I like it. I'm not lying that I wrote the song. I'm coming out to tell you yes, Peruzzi wrote this song for me. I'm telling you Runtown wrote this record for me. A perfect example is 'Aye'. Yes, Runtown wrote 'Aye', TSpize produced it. He brought the record for David. What did David do? Put him on, did 'Gallardo'. Runtown is one of the biggest artists in Nigeria. Nobody can say David did not contribute to Runtown's success. That's life. You rub my back, I rub your back.
How many rappers has Drake done a verse for them, that their careers blew up from there? I know songwriters that come out and talk all they've done for artists. But because of the way Nigeria is... it'd just be like I'm bullying another artist if I come out and start talking. People that have  written hits for people. I'm not even talking about the money aspect or the publishing and the royalties.
If you go on a Jay-Z album and look at the credits, everybody who contributed to the song... Megan Thee Stalion's 'Savage' remix, everybody knows Jay-Z co wrote Beyonce's verse. Is she hiding it? Check the credits, it's there Shawn Carter. He contributed to the song. Check David's album. Every record. There's a record on the intro that the person made only one sound. DJ Maphorisa did not know he was on David's album till the album came out. DJ Maphorisa had even forgotten that he was involved in the process with Kiddmoninat. We still made sure Maphoris got his credit. He still got his split on the record. At the end of the day good will always come back to you. If you're here bullying people of their hard work, at the end of the day the same way you go up is the same way you go down. When you're going down a lot of people will try to help to keep you up. 
2face is relevant today because 2face is a good person. There are people that'd have been bigger than 2Face that are not relevant anymore because of how they were when they were up. The way your life ends up is all about what you do when you're up. The people you help, the kind of people you are. Today, if I stop working in the entertainment industry. There are people that'd come say: 'yes, I know I am where I am today, because when I was working with this artists, I could call Asa.' 
Artists managers today will tell you. They'd call me, 'Asa what do you think about this, what do you think about that?' And I'd be like this is what I think you should do. I feel as if it is my duty because I've gotten to a certain level. I have to help and mentor and advise. For example, in the alte space, they're in uncharted territory. Me and Davido always joke that we're the alte that escaped alte and became streets. If you notice, David always does his little thing to support. He's been on an Odunsi record, Lady Donli, DRB are his family. I think the most important thing for any man is  his legacy. You're only as good as your legacy. I'd rather die broke and people say when Asa was on top o, this guy worked with him, see him today.  Just live life, enjoy life, and die. That's it. 
What's in this for you? This, you expending yourself, putting in work? What's in it for you?
At the end of the day, you know that there's a saying 'do what you enjoy and you'd never have to work a day in your life.' I've been lucky enough to work in a space that I enjoy what I do. I've been lucky enough to build my ecosystem where it's like plug and play. I tell people all the time, anybody that knows me, knows that after Asa, everybody knows that that's Sam Phrank. Everybody knows that that's my son. I don't play with him. And you cannot name ten successful artist managers in Nigeria and not mention Sam Phrank. It's something I learnt from David at the end of the day. Elevate as many people as you can. For me, my own thing is do what you can, while you can.  
At our company The Plug, Bizzle and I one thing we focus on a lot is employing and empowering young people. I think there's only one person that has worked for us who has been older than me. Everybody is straight out of college, NYSC, 25, 26, 21 years old. And we have people who have worked for us for years. We have people who have worked for us since we started. There are people that don't work for us anymore that can still pick up the phone and say, Asa I'm working on this, I'm working on that. I need your help with this. Or we're working in the office, and I know that I have someone that can do this. 'Hey oga, are you free? We're doing a block party. I need five extra hands.' I know that this is the guy that'd come through for me on graphics. Or this is the guy that'd help me manage the stage. That's winning. Knowing that your people are winning too. 
What's the point of Jay-z being in the ROC Nation office by himself? Ty Ty is there, Emory's there.  It's like me and Bizzle. Me and Bizzle argue all the time. But it's for a common goal. Bizzle and I still fought like two days ago, that we had a huge argument. But we have processed that why did we argue? Why did we do this and we keep it moving. Because with The Plug, we're here to try and kick as many doors down as possible and strategize. And put this entertainment space in a better place for the people that are coming after us.  It makes no sense to us that in ten years from now, the next batch of people are fighting the same battles that we're fighting. It makes no sense. It makes no sense that artists are still signing these guinea pigs contracts that we went through. It makes no sense. 
We know how it goes. At the end of the day, I'm like guy, do you want to collect 50k, 60k now when you can grind it, arrange your album? It might take you longer. It might be harder, but then. Not many people are opportuned to have the kind of deal that David has where he still owns his masters. Do you want to waste the peak years of your career as a guinea pig? Because at the end of the day, these people are still beginners in our industry. They don't know how Afrobeats work. The Def Jam Africa that they announced the other day is still experimental. Hip-hop is still an experiment here. At the end of the day, these major labels are still reaching out to people like The Plug to work for them. 
So why am I going to let my lil bro who I know has the potential to be one of the biggest artists from our continent, sign to somebody that's going to come and call me to do the work? When me and you can still lock heads together, hustle this thing and share the money amongst ourselves.
There's no problem collaborating with labels abroad and doing stuff. Let it be a win-win situation. The major labels never lose.  So you have to go through these scenarios knowing that, me, I'm signing with this label for this reason. For example: me and David tell people all the time. This Sony that we've signed to, we know what we want to collect from them. Yes, we suffered to get to where we wanted to get to. If tomorrow we don't agree with Sony, I feel like between two of us, we have learnt enough. We've been to certain places where we can make certain phone calls ourselves. Yes, in America the way the structure is there are some certain things you still need a major. But you can knock on that door to a certain extent . You will be let into that door. With consistency and working the right way. So it's just about working smart and us working together. 
Look at Latino music. Jamican music like reggae dancehall was about to get there. We all know the story. It is our responsibility not to make that mistake. The reason why major labels put so much into Latino music is because they are making money. There's a system. They are seeing that, if I put a million dollars behind JBalvin in January I'd get my million dollars back in October. If I put a million dollars behind so so so artist from Africa, it might take me two years to make that same money back. Why? Because Latino people have built an ecosystem of their own. Collaborate amongst themselves. You can see a Latino record now Ozuna and J Balvin, the six biggest guys. You can never see Davido, Wizkid, Burna, Tiwa Savage, Olamide, Wande Coal on a record here. Inferiority complex. Ego. But at the end of the day, these are the people that are meant to be taking us to the next level. 
If I call certain people and say guys this deal dey on ground o, because it's coming from Davido's manager, this person doesn't want to do it. He doesn't want me to know how much he wants to collect. It's dumb dumb stuff. I'm like bro, you're staying at home with a big fat slice of nothing. Me, you and four other guys could have shared three million dollars. Made real money. Not going to go and perform at Eko Hotel money. How long do you want to perform for? Those are the things that people need to realise. 
That's why I said Corona is a blessing in disguise for our industry. People need to realise that live concert is not where the money is. Yes, it's nice to perform, it's nice to make your money there. But how long can you perform for? Look at Akon for example. People'd say Akon fell off, Akon this. Akon performs once or twice a year, you know how much he makes. Eminem performs how many times a year? The biggest artist in Nigeria does not make the money Eminem makes in a year with his performance money. 
Another thing is research. Everybody is forming 'I know it all. Baba you don't know shit.' I'm learning everyday. If you go and check the history on my laptop, I'm always Googling. Publishing law or how to deliver this? How to get my song playlisted? And then share knowledge. It's so crazy that I've worked in the music industry for close to 10 to 12 years. I can count on one hand, the managers that I can call in this Nigeria and have a real conversation with. And say, yes, this thing is ten percent o. This thing is 50k. Other guys, we'd be lying to ourselves on the phone. I can only call maybe Godwin Tom. Sam Phrank doesn't count 'cause Sam is in-house. Osagie. If I remove everybody that works in-house like Mayorkun, Peruzzi's teams, maybe the only people that I can that I can tell you. Yes, these people are telling me the truth are Godwin and Osagie. 
Everybody else, even the people that I even advise will lie about the money they are collecting. And what's crazy is, I'm like bro, we're actually not on the same level. I'm not competing for money with you. I'm trying to point you in the right direction. But I see with the new batch of artists coming, the managers are more exposed. There are one or two guys that I can mention that before they take certain decisions he'd call me like 'Asa o, William Morris booking agency want to sign us internationally, what do you think? I can learn things from you because at the end of the day, my artist is not on the same stage yours is at. My artist was not opportuned to be at that stage in his career and have international recognition. 
So we're all going to learn from each other. You hiding in your corner, forming 'I too know,' insecure or lying about figures, it makes no sense. Not one person can kick this door alone. 'Despascito' is not one person. And the sooner we learn that...because time waits for no man. The way Afrobeats is cool now, in three years they're going to come out and say K-pop is what Americans like or what the whole world is interested in. And at the end of the day, K-pop has more numbers than us. They'd kick us out of the door with one kick. And it'd just be like remembering that time wey we dey go Grammy, wey we dey sit down for RCA office. I don't want to have those conversations.