Discover more from Afrobeats Intelligence
Afrobeats Intelligence is a weekly newsletter on African music curated by multi-award winning journalist, Joey Akan. It is published every Monday.
Over 25,000 subscribers
I am in danger. I am not mincing words. I am in danger.
A group of artists have banded together with one sole mission; to inflict physical harm on me. When you hang around the music industry doing my job, you expect violence. This time, it's real.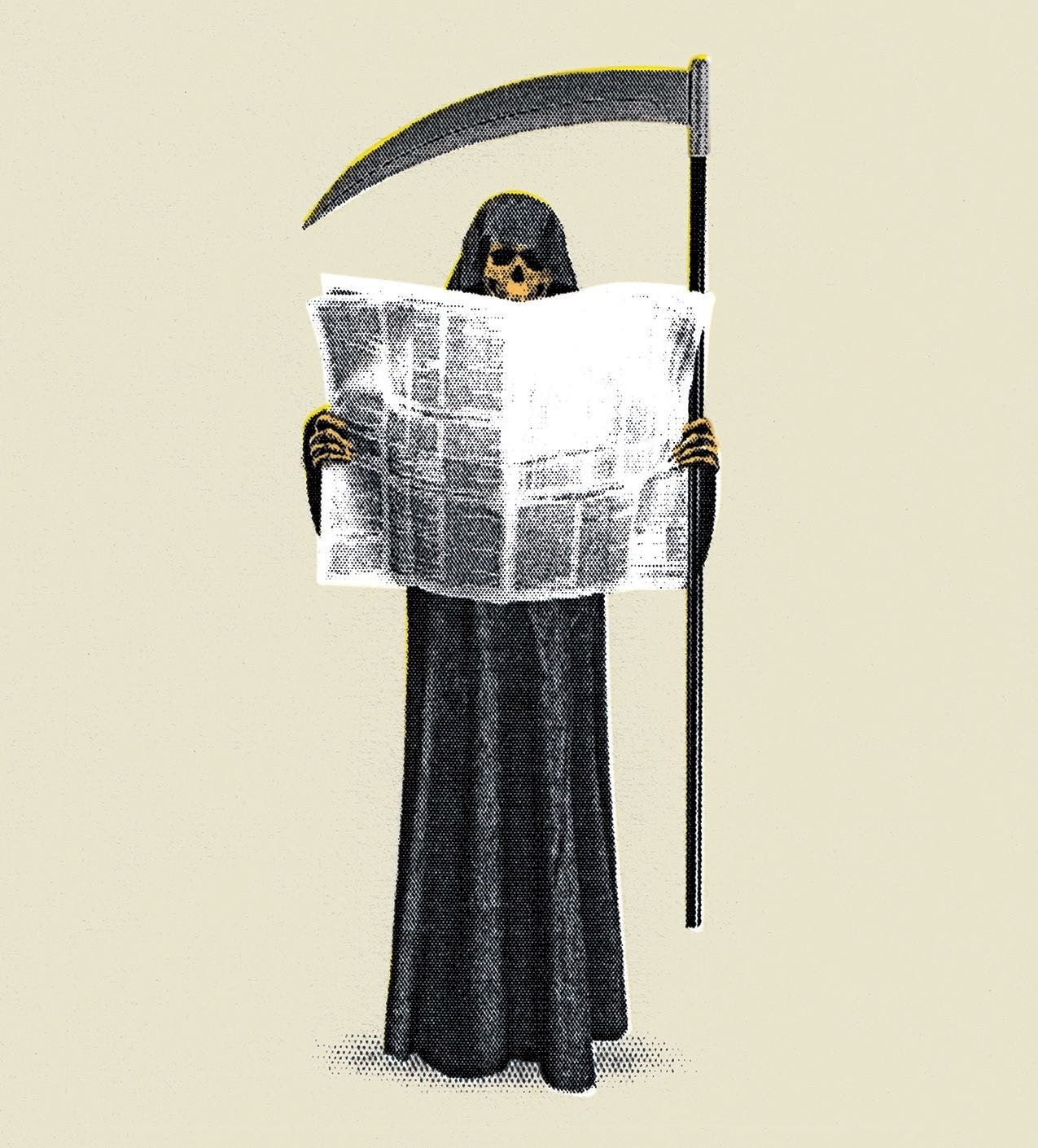 I am in danger. I am not mincing words. I am in danger. 
This precarious situation that I have found myself is self-induced, or so I have been informed. My aggressors say I brought it on myself. They say I talk too much. They say I hold corrosive opinions. They say I am too critical, and the sting of my tongue is reserved for them. They believe they have to fight back. And the only way to do that is to hurt me.
On days like this, where I have to document this side of my job, my mind takes me back to the early days of my music journalism career. I was a kid, who wanted to influence the world, doing something that brought me joy and satisfaction. Those were simpler times; when seeing my name on a good story was enough reward for the work itself. I remember walking long distances to attend my first Industry Nite concert in Lagos, one night in February 2013. My first ever concert in Lagos had Davido as a headliner, and I had to literally beg for a ticket to experience that. Those are the days when a wry smile hugs your face.
Music Journalism Toll
But pursuing journalism has come with its sacrifices. Being an involuntary bank of knowledge takes its toll. You're exposed to people's business in ways that muddle your identity. Being a vehicle to amplify the work and lives of others transforms you into different people on different days. On some days, you can stop me on a busy street, and I am the depressed upcoming artist without good career options and a hope that dangles on a slim string of sanity. A slow-spinning redemption that is never enough. On other weeks, I might be the happiest CEO of a fledgeling record label, who is flush with cash and optimism for newly signed talents who might never get off the ground. It just depends on whose life I am currently required to be in.
You also discover early that humanity moves along a spectrum, and most of it isn't sugar, spice and that last drop of whisky hitting your tongue. That last puff of the spliff might hit with precision, and the first taste of whiskey in your throat offers satisfaction. But that can quickly change when you are rushed into the ER with a severe case of alcohol poison. Or your doctor grimly tells you that cancer has catapulted you to your mortality. That's the full picture of humanity. It can be incredibly good, but almost always get attracted to the darkness.
That darkness is back with me again. This time, a group of artists have banded together with one sole mission; to inflict physical harm on me. When you hang around the music industry for as long as I have, doing the things I have done, you get to expect a certain level of violence. But this one is serious. 
These artists are serious about their mission. They feel justified in their purpose due to some weird notion that I pick on them unfairly. They believe I am predisposed to hating on every new record they release or any move they make. And to silence me, they have been patrolling Lagos, seeking ways to isolate me and attack. 
The truth is, they have had some sub-par releases. Within the past year, a few of them have dropped 4 projects. They have the best album in the country, but they also have 3 albums or projects that have been crammed with insufferable music. The most recent project enjoyed sustained pre-release hype, but it all came crashing down once the actual music was in the street, and no one could understand the nature of the art. Terrible music doesn't need me to call it out. Check the behaviour of the audience. It simply shows that they didn't stopped listening once they found you out.
Nepotism & Phantom Payrolls
I have also been accused of nepotism and living large off of payrolls. I am accused of being influenced by money from Davido, Wizkid, Don Jazzy and whoever I cosign their music. My journalism is driven by lump-sum payments, they said. And they have begun to spread this within the industry. Some have tried to hack my phone conversations, listening in for proof of foul play in my work. My social media accounts are constantly under threat, as waves of hacking attempts continue. Bot accounts have been activated to constantly send me threats and attack my credibility in my comment sections. My phone number have been shared in Whatsapp groups, where people have taken turns to call me and harass me. On some days, I get strange Whastapp messages wishing death on me and all of mine. Strangers have called me, asking me why people are asking weird questions about me, and trying to dig dirt. All because I choose to vocalize what I think about your music.
I will like to see this proof of foul play in my work. One of the reasons why I have been relatively successful and respected as a journalist is due to my personal values. When I began to rise through the ranks, and more people became aware of my influence, many offered me money for my journalism. I turned them all down. The hardest days are the broke days when someone would dangle more enough money to sort my needs. I always laugh and say no. Sometimes, I agree to collect the money, but first, carry out my work and get the story. After that, I block your number. Or stop picking your calls.
After a while, I stopped receiving such offers. I think everyone finally understood that the way to my heart is not my pocket. Neither is the path to my pen and job lined with a conveyor belt of money. No one has ever paid to influence my journalism. And if anyone says they have, again, I'll welcome proof. 
At heart, I am a fan of art. I always try to stay true to myself and to it. Music is the best thing that has ever happened to me. That's why I am regarded as controversial. It's why I have very few friends within the music industry and a number of angry people looking for my head. There are artists and their teams that can't stand the sight of me. An A&R and distributor of one of them has publicly threatened me several times. And now, they want to do something about it. They are trying to get their "pound of flesh."
Am I biased? Yes, of course. I have been influenced and socialised by society from birth. My sense of what is wrong or right came out of the blocks with my parents serving me classic records from vinyl. As I have grown, I have inevitably predisposed to certain sounds that have invariably expanded my music inclinations. I have also been chasing and studying Nigerian music long enough to know what has a high chance of working and what is plain or discordant. That's my bias. 
Anyone who tells you that they don't possess this bias is feeding you a load of BS. No one can lay claim to total objectivity. They're either lying to you or to themselves. Total objectivity isn't real. We are all predisposed to specific sounds.
Joey never criticizes Rema. Yes. I haven't found anything that needs an upgrade in that young man's art. Yesterday made it a year since that young monster dropped the Rema EP. Today, he has 3 EPs of stellar quality, and have made moves that dreams are made of. Can you find holes in Rema's plot? I'm sure you can with a high-powered microscope. But that's the difference between hating on art and commenting on it. If it isn't evident to the naked eye, it isn't worth your attention. Maybe one day he'll put a wrong foot. Maybe I'll still be in this space to point it out.
For the rest of the artists who I have access to them and their teams, I still offer commentary on their work. But I do that with discretion because they approach me in private to give them feedback on their creation. If that is what payroll is, then sign me up to a lifetime of it. 
Payrolls in this music industry are an endless pit. You join one, you might as well join all. Once you take a bite from that apple, it's a downward spiral towards tainting your work and your credibility. I won't have had such a great run at this career if I have been in them. Once again, I need proof that this has tainted my work. Not providing this is peddling falsehood.
Impact
I refuse to live in fear. I have a fiancee. I'm going to get married and start a family this year. I don't need this shit hanging around my loved ones. I don't need my lady asking me 20 questions about my itinerary every day, reviewing it for security and asking that I 'protect myself'. I don't enjoy my inability to broadcast on IG live when I am in the open because I can get tracked and assaulted. I absolutely hate having to cancel meetings because there might be the possibility of danger. And my near-daily long-distance runs have me looking over my shoulder and checking if the next person jogging so close to me might have a more nefarious mission.
I have very limited time to spend as a music journalist. I am on my last legs in this profession, and I do not want to keep looking over my shoulder for when the other shoe drops. It's a tiring way to live. I intend to inform the authorities and file this issue. Doing my job shouldn't be an invitation to violence. Being visible and relatively influential shouldn't come with danger.
But mine is, and I want it to stop.